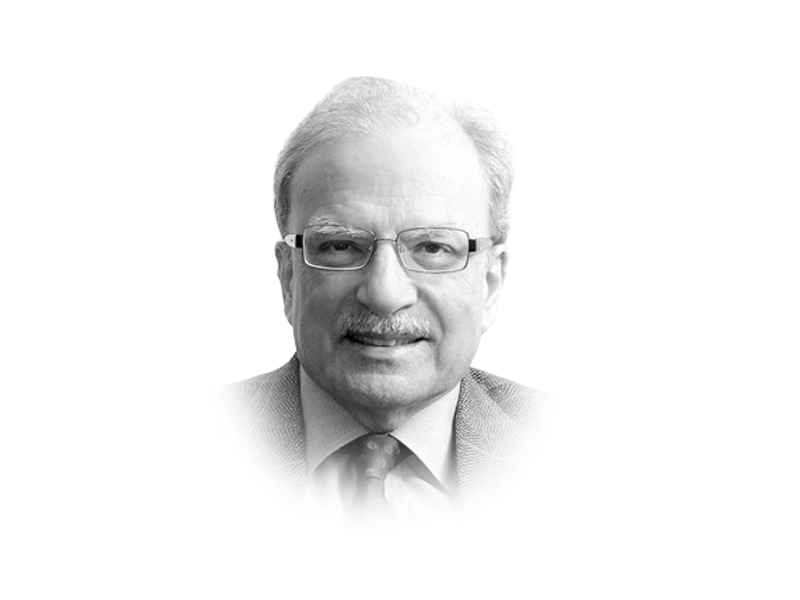 ---
If Pakistan makes it through this November unscathed — or gets by even with a few scratches — it will emerge as a stronger state with a strengthened political system. It may also see an improvement in its external environment. Pakistan is no stranger to crises; it began its life as an independent state with very little available to create a functioning state. It did not have a capital to house a government; in fact, it did not have a government. It did not have a currency or a central bank. Most of the population worked in agriculture; about 70 per cent of people were poor. On top of all of this, eight million refugees arrived with only clothes on their bodies. They were accommodated in a population that was reduced to 24 million because of the departure of six million Hindus and Sikhs who fled to India. Those who left the country were largely urban and had the skills needed by a new state and a new economy. Looking back 70 years, it is incredible that Pakistan survived. Not only that, within a decade-and-a-half of its creation, it was being hailed as the model of success for the world that was emerging from under colonialism.

Properly handled, crises strengthen nations; in their proper management lie the seeds of progress. What we can expect in November this year is a cluster of events that, mishandled, could seriously retard progress in several areas. Pakistan could lose the momentum it has built up in both politics and economics. Three things are likely to happen in November. The Supreme Court will examine the cases placed before it to decide on how to proceed with what has come to be called Panamagate: was the creation of the financial entities by the country's political elite legal or illegal?

Impatient with the slow process with which this question has been addressed, Imran Khan is prepared to "lockdown" Islamabad on November 2. Well-developed political systems have the means at their disposal where questions such as these can be addressed. Bypassing the system hurts political advancement. In this context, it should be mentioned that much of the Islamic world has fallen behind political development. If we divide this world into two parts, the west and the east, then Pakistan is the only country that is moving forward in the west. I define the western part as the area that lies between Morocco and Bangladesh. Turkey and Bangladesh have gone back.

The third event of great importance is the appointment of the next chief of staff to succeed General Raheel Sharif. Some foreign institutions that assess public opinion around the globe have found that General Sharif is the most popular man in Pakistan, a rightly deserved status because of the way he has handled himself and the powerful institution he has led since 2013. One of the reasons why the Muslim world has suffered in terms of political development is the inability to define the respective roles of the military and the civilian political establishment. Properly handled, the succession issue could politically strengthen Pakistan.

The last crisis that is building up is Pakistan's relations with India. The two states carved out of the British Indian colony in 1947 have not had easy relations since their birth, which was soaked in blood. Depending on how the count goes, they have fought three or four wars; in 1948, 1965 and 1971. There were four if we include the 1999 limited engagement in the Kargil heights. Three of these four concerned Kashmir, the only Muslim-majority state in India claimed by both India and Pakistan. Kashmir has been erupting periodically. The previous troubles could be blamed on Pakistan, which used well-trained fighters to slip into the Indian controlled portion of the state. This time around, the uprising is the result of the building of resentment against the way India has governed.

New Delhi is inclined to blame Pakistan and if it acts militarily, the Kashmir struggle could get transformed into something really nasty. There is, therefore, enough happening in the month of November to leave an indelible mark on Pakistan's history.

Published in The Express Tribune, October 29th, 2016.

Like Opinion & Editorial on Facebook, follow @ETOpEd on Twitter to receive all updates on all our daily pieces.

 
COMMENTS
Comments are moderated and generally will be posted if they are on-topic and not abusive.
For more information, please see our Comments FAQ