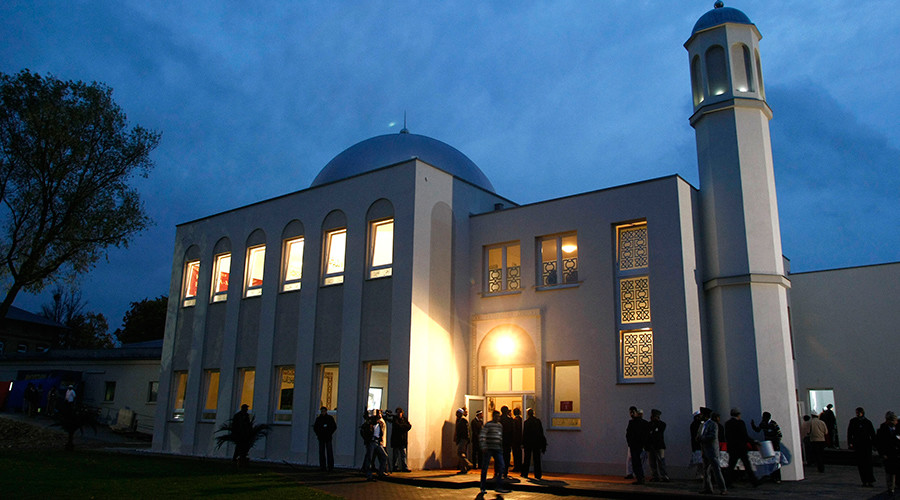 ---
Parents of a German teenager may face trial and fine for 'truancy' after refusing to allow their son to go to a local mosque on a school field trip out of fear that it would lead to his 'indoctrination' by radicals.

The trip was organised in mid-June as part of a geography class at a school in the northern German town of Rendsburg. In a letter to the class teacher quoted by the German news agency, Norddeutscher Rundfunk (NDR), the teen's father argued "for years we have been hearing reports about religiously-motivated violence connected with Islamic people."

Germany's finance minister urges Muslim residents to develop a liberal, tolerant, 'German Islam'

As a result of this, the local education authority fined the couple a total of $328, referring to school regulations and regional laws which include penalties for truancy. When the parents opposed the fine, their case was forwarded to Peter Mueller-Rakow, a local prosecutor, who will decide whether or not to proceed with a court trial, German news agency, Spiegel reported on Wednesday.

According to the parents' lawyer, Alexander Heumann, they refused the school trip out of fear for their son's "bodily safety." Denying any faith-based motives, he emphasised that the couple do not belong to any religious group, and are of the opinion that "nobody shall be forced into a sacred place against his good will."

But Heumann himself is a former member of the Alternative for Germany party, an anti-immigrant political group, and was a participant in setting up the 'Dugida,' a Dusseldorf-based branch of the far-right PEGIDA movement.

Switzerland halts citizenship process for Muslim students' family

Further, NDR reported the parents met the lawyer through the 'Pax Europa' movement, a civic group which opposes the perceived "Islamisation of Europe." The story led to a debate among social media users, with many saying opposing the idea of taking children to a mosque for a school trip,  saying that a mosque has nothing to do with either geography or school classes.

"What does a trip to the mosque has to do with geography classes?" a German user named Arthur Dent asked.

Others compared the authorities' actions to the darkest part of German history, with one user tweeting, "Visiting mosques is a top priority under our regime, similar to having a Fuhrer's image in everyone's flat."

"If the parents get the court verdict, I'll vote for the AfD," wrote Twitter user Sarah S.

Norway hairdresser fined for turning away client in hijab

However, the school's principal, Renate Fritzsche, told NDR that the field trip to the mosque was meant to promote tolerance and diversity. "We also have Muslim children with us and Muslim parents also know that there are no exceptions," she said, adding that swimming lessons and sex education are compulsory for Muslim children as well. "It is not the responsibility of the parents to say, "My child will attend such or such class,'" Fritzsche asserted.

The incident has added to the ongoing debate in German society, which is still struggling to find the right balance between religious freedom and people's other concerns.

This article originally appeared on RT.
COMMENTS
Comments are moderated and generally will be posted if they are on-topic and not abusive.
For more information, please see our Comments FAQ