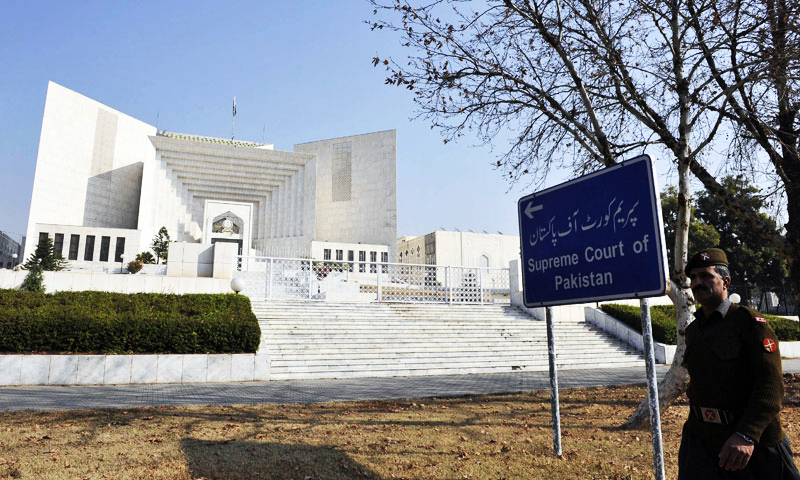 ---
ISLAMABAD: A two-judge bench of the Supreme Court has expressed concern over non-implementation of parole and probationary laws and has asked all provincial governments to submit a comprehensive report regarding their failure in this matter.

The bench, headed by Justice Ejaz Afzal Khan, passed the order on Wednesday after going through the statistics submitted by the Law and Justice Commission of Pakistan (LJCP) that submitted that parole and probation laws have become redundant.

LJCP secretary Mohammad Sarwar Khan has submitted a comprehensive report regarding the implementation of these laws, and statistics have been furnished regarding the release of prisoners in the four provinces.

The report says since 2013 to August 2016 trial courts have released 80,116 offenders placed on probation in Punjab. In Sindh, 2,060 convicts while 4,278 convicts in Khyber-Pakhtunkhwa have been placed on probation during this period. In Balochistan, this number is 194.

According to the report, the Punjab government has released 527 convicts on parole since 2013. The K-P government has released 18, Sindh (7) while 41 offenders have been released on parole in Balochistan.

The LJCP report suggests sensitisation of judges, lawyers and other stakeholders to make probation and parole laws more effective. Moreover, these laws help in reducing crowding of prisons, it adds.

It also recommended that the top court issue directions to all jail superintendents to identify eligible under-trial prisoners who can be released on parole so that their cases can be processed on fast-track basis.

"High courts may be asked to issue directions to all criminal courts to give reasons in their judgments as to why the benefit of probation is not being extended to a convict who is, otherwise, eligible for release on probation," says the report.

It also submitted that sections 2 and 5 of the Good Conduct Prisoners Probational Release Act-1926 deal with the powers and the conditions for the release of convicts on parole.

"One common problem experienced by prisoners is their release on parole for a short period in case of death of a relative in their family, etc., by the home secretary of a province. Such permission is not given expeditiously with the result that needy prisoners are unable to avail it."

The commission suggests that the procedure for making a request for parole should be simplified so that more prisoners could be released for working not just as domestic servants but also in industry, trade and other commercial institutions.

The report also recommends that appropriate wages should be paid to working parolees, enabling the government to earn revenue. Probation and parole officers should be activated and asked to visit jails frequently for conducting inquiry and submit their report to facilitate courts as well as provincial governments in considering the cases of deserving convicts.

Provincial justice committees headed by respective chief justices are mandated to strengthen the criminal justice system; therefore, these bodies should also play their roles in making both the laws effective.

Likewise, placing names of probation is a discretionary sentencing power of courts; therefore, judicial officers must provide reason(s) in their judgments while rejecting the cases prima facie fit for probation.

Published in The Express Tribune, October 28th, 2016.
COMMENTS
Comments are moderated and generally will be posted if they are on-topic and not abusive.
For more information, please see our Comments FAQ