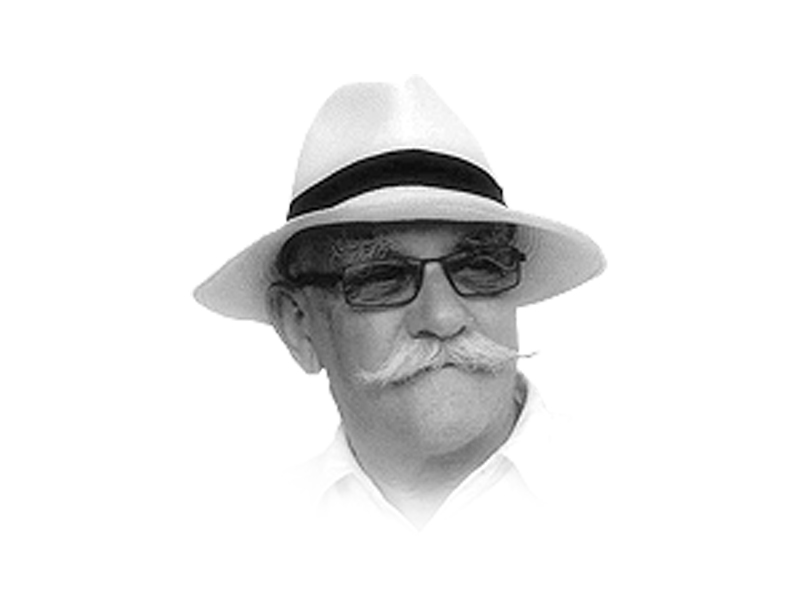 ---
True to its name the Nomad Gallery in Islamabad has moved around in recent years and finally settled, at least for now, on the edge of Saidpur village, an enclave under the purview of the Capital Development Authority. By definition, the purpose of a commercial art gallery is to sell pictures to the profit of the owner/operator, a by-product being the entertainment of those who enjoy looking at original art even if they cannot afford to buy it — and my guess is that most people are in the latter category. I have a piece from Nomad on my office wall, our daughter played with some toys made by local women and vended from there until they fell apart, and friends and relatives from around the world have been the recipients of greeting cards that started life there.

It was thus with considerable interest that I determined to visit a new venture last Sunday — part craft fair, part farmers market, part cafe and all with a rather nice gallery full of miniatures on the side.

After a stuttering start farmers markets have begun to take off in Pakistan. They are a place where micro-producers can market their wares. They are generally free to access by the public and charge the stallholders a small fee to cover the cost of renting whatever space they occupy. Karachi has seen several iterations of the genre and so has Islamabad, but this was the first time I had seen pictures — high art — rubbing shoulders with jams and chutneys. And Miss Sadie and her Tarot cards.

Name-checks are rare in these columns but the occasional exception may be allowed. Nageen Hyat runs the Nomad gallery as an income stream. What few are aware of is her tireless and effective work with poor women, many of them widowed or abandoned, in Islamabad and the surrounding areas. Or her social activism in support of causes that few would bother to lift a finger to help. Nobody pays her to do this and she funds from her own pocket. She is driven by altruism, a trait that I find to be increasingly common in a country that only makes the headlines as in this week of dreadful horror for all the wrong reasons.

Altruism is a form of selflessness, a concern for the welfare of others less fortunate, a desire to support and raise up the standards and quality of life of those less privileged. The longer I live here the more I see altruism in action. Readers of this column will have seen the plays and musicals staged in Karachi and Lahore by a woman who is perhaps Pakistan's leading impresario — Nida Butt. As they leave the auditorium they will be largely unaware of the brave work that she and her husband, the musician Hamza Jaffrey, have been doing for years in Lyari, a 'difficult' part of the city. They run dance and musical classes for Lyari children at their base in Zamzama. They get no funding for this, running costs coming from their own pockets and a few philanthropists who prefer to be anonymous. The Butts and Ms Hyat are at opposite ends of the country but their ideals are parallel, they do not know each other and probably never will.

On a different scale but similarly powered by altruism there is the work of the many Rotary groups, without which thousands upon thousands of people would not be able to see. The Rotary seek no publicity, have no agenda beyond the relief of suffering and again I have seen their work in action. The Citizens Foundation runs some of the finest schools in the country and few have ever heard of them. DeafReach educates and cares for deaf people mostly children, and a prominent global brand of fast food supports the organisation by giving jobs to young deaf people.

There is a widespread and innate desire in the population as a whole to help others. You may not see the connection between the jar of honey you bought at the Nomad event last weekend and a middle-aged uneducated widow, but I can assure you that it is there. Altruism, alive and well in Pakistan.

Published in The Express Tribune, October 27th, 2016.

Like Opinion & Editorial on Facebook, follow @ETOpEd on Twitter to receive all updates on all our daily pieces.