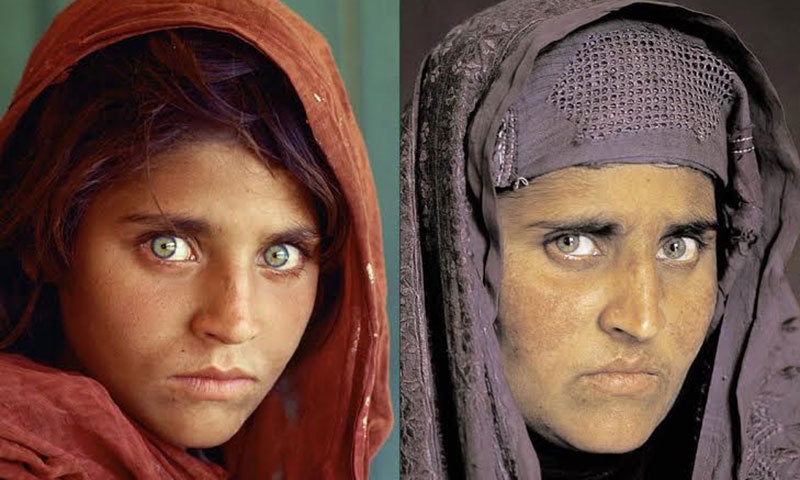 ---
PESHAWAR: The Federal Investigation Agency (FIA) on Wednesday arrested the famous green-eyed 'Afghan girl' for living in the country with fraudulent identity papers.


"FIA arrested Sharbat Gula, an Afghan woman, for obtaining a fake ID card," Shahid Ilyas, an FIA official said.




Ilyas said the authorities were also seeking three National Database Registration Authority (NADRA) officials found responsible for issuing Pakistan's national identity card to Gula, who have been at large since the fraud was uncovered.




He said that Gula faces seven to 14 years in prison and a fine of $3,000-$5,000 if convicted.




In reality she is unlikely to serve such a harsh sentence - many Afghans who have been convicted in similar cases have been deported before they could be sent to prison.


FIA probing NatGeo's Afghan girl

Until last year, Pakistani officials were investigating Bibi,  immortalised in a 1985 National Geographic magazine who was found living in the country on fraudulent identity papers.

In February last year, news surfaced that Bibi and two men, said to be her sons, were issued CNICs; a claim Nadra officials denied.




She appealed to the Nadra chairman to take notice of the issue and form an inquiry committee to expose the persons involved, as the K-P Nadra authority had failed in this regard.

Bibi was first photographed in 1984 by National Geographic photographer Steve McCurry at the Nasir Bagh refugee camp, situated on the edge of Peshawar.

National Geographic's 'Afghan Girl' issued Pakistani identity card

She was approximately 12 years old at that time the photograph was taken. The photo has been likened with Leonardo Da Vinci's Mona Lisa. National Geographic also made a short documentary about her life and dubbed her the 'Mona Lisa of Afghan war'.
COMMENTS (15)
Comments are moderated and generally will be posted if they are on-topic and not abusive.
For more information, please see our Comments FAQ