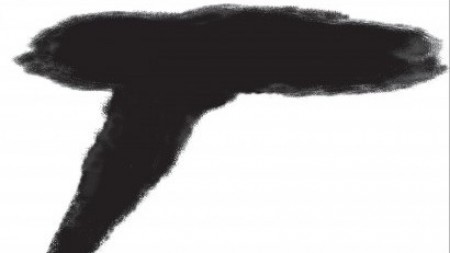 ---
KARACHI: Surma, west-open houses, street food and a father's job are all sources of lead in children's blood in Karachi, experts have found.

Lead is a well known toxin that causes problems with the brain, body and even behavioural problems in children. Low blood lead concentrations can cause a raised hearing threshold and a drop in IQ. High concentrations can lead to acute brain disease, memory loss and even death.

In 2002, M Hossein Rahbar and other experts from the Aga Khan University, Civil hospital, Centres for Disease Control and Prevention, Atlanta and the Michigan State University published their findings in the Bulletin of the World Health Organisation. They wanted to see if blood lead concentrations in Karachi were as high as reported in 1989 and what types of exposure contributed the most.

While their data may be eight years old, given that Karachi has become steadily more polluted, one can safely assume that the levels of lead have proportionally risen. In the study, 430 children aged three to five years were tested for lead in their blood: 80 per cent of them had concentrations over the WHO limit of 10 microgrammes per decilitre (μg/ dl).

The study was conducted between August and December 2000 in Saddar, Malir and North Karachi, Gadap and Baba Island. These children had houses closer to main intersections in the city centre, applied Surma, had fathers who were exposed to lead at their jobs, had illiterate parents and had a habit of putting their fingers in their mouth.

The children of Baba Island had 21.60 μg/dl, the highest levels in their blood. This area also had the highest concentration of lead in cooked food (3.90 μg/g) and the second highest conce

ntration of lead in house dust (91.30 μg/g). The highest average concentration in house dust (101.76 μg/g) was found in samples from Saddar. Children who were exposed to Surma at least twice a week had a significantly higher concentrations (15.48 μg/dl) than others. Children with a habit of eating street food had a higher average concentration. Children who used closed vehicles had significantly lower concentrations than those who used rickshaws etc.

In Saddar, they found that the farther a child lived from a main intersection, the less lead they had in their blood. Children whose fathers were exposed to lead at their workplace had an average blood lead concentration of 15.19 μg/ dl. The same was with children with a household member involved in a battery-processing job. Children who lived in houses that opened to the west and were therefore exposed to the wind had an average blood lead concentration of 15.92 μg/ dl compared with 13.27 μg/dl for those children living in houses opening in other directions. Children who lived in the city centre were worse off than those living in the outskirts.

The concentrations in Saddar suggest that the problem of leaded petrol in Karachi continues. Baba Island - a fishing community - had the highest blood lead concentrations in children. The seawater in the harbour is contaminated by commercial and navy ships. The leaded petroleum products in the water contaminate not only the fish but also the soil. Baba Island had the highest average concentrations of lead in cooked food and the second highest in house dust - only 10 per cent less than that in Saddar. This suggests that lead is present in fish - their main food.

Surma is available as a fine powder or heavy crystals of lead sulfide. A study found that the concentration of lead in different types of surma available in Pakistan ranged from 0.03 per cent to 81.37 per cent. Eye rubbing and finger licking could further enhance the absorption of lead, causing elevated blood lead concentrations in surma-exposed children.

Most mothers who applied surma to their children (54 per cent) did not have any formal education. The more educated the parents the less blood lead concentrations in children. In Karachi, the wind blows from the west 80 per cent of the time. West-open houses in Karachi are popular because they receive cool winds.

In the study, nearly half of children's room windows were kept open throughout the day. It is likely that the high levels of lead in petrol contaminate the dust that is blown into homes. If children are not getting enough iron, zinc, copper, calcium and phosphorus in their diet, they tend to absorb more lead.

Although lead levels in ground and surface water are typically low, levels may increase after water from surface drainage enters the distribution system. The type of utensils and containers used for storing and boiling water or for cooking and storing food can also contribute.

Surma and "kohl" contain 16 to 80 per cent lead. A study in Faisalabad in 1988 reported that 80 per cent of 20 samples of surma had a lead content over 65 per cent. In 1989, experts reported average blood lead concentrations of 38 μg/dl among children at the Karachi Grammar School and 38.2 μg/dl among children at a school in a less congested area of the city.
COMMENTS
Comments are moderated and generally will be posted if they are on-topic and not abusive.
For more information, please see our Comments FAQ