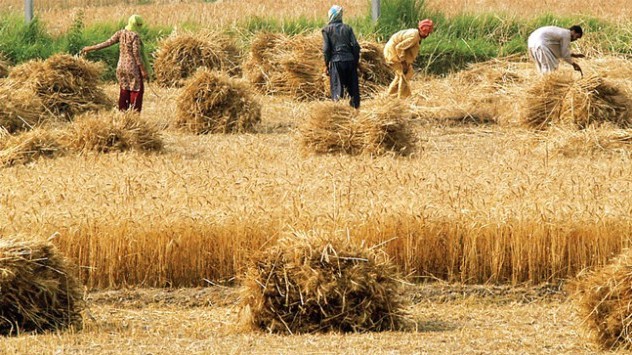 ---
KARACHI: Rice, one of the staple commodities of Pakistan has been witnessing arise in its prices over the past two months.

Therefore, the decline in Irri-6 rice prices during the first week of May seemed like welcome relief especially for the lower- income segment of society.

However, prices of various other varieties such as the basmati and super kernel continue to witness an increase. Prices of some brands had gone up by up to 10 rupees depending on the company selling them.

This makes the task of the government extremely difficult in controlling food inflation as Irri-6 is usually used by the poor and other more popular varieties of rice eaten in Pakistan is basmati and kernel.

Therefore as the common man continues to be burdened by high fuel to food costs, curbs on rice export may be seen as the easiest option to improve supply and control the prices.

But, on the other hand, the poor farmers from the ricegrowing belts, would be the worst affected by any rice export curb or ban.

Any such step might bring short-term relief but will hurt the long-term growth prospects of the agriculture sector.

But still, what is the solution for the high food bill of the urbanites? Is there any possibility of stabilising food prices especially prices of rice?

Ex-Chairman of the Rice Exporters Association of Pakistan (Reap), Haji Abdul Majeed said that if smuggling is effectively checked, the domestic availability will increase and local prices will stabilise.

In Pakistan a significant portion of the rice crop is also destroyed and wasted due to improper handling and lack of storage facilities and logistics.

The widespread use of automatic harvesters makes the process of paddy harvesting quicker, but at the same time the moisture content is much higher than in the past.

Paddy with a moisture level of over 20 to 25 per cent is very likely to develop fungus if not dried quickly and properly, he explained.

Speaking about long term measures, he said that effort needs to be made through rice research institutions to introduce high-yield varieties.

"There is also a need to bring more land under cultivation by improving water and irrigation management systems. And finally, there is a need to increase research and technical expertise of farmers with reference to rice cultivation" he added.

Asad Rizvi, an economist, said that Pakistan should take advantage of a weak rupee and maximise the opportunity, as the country badly needs to increase its export growth.

However, Rizvi further went on to say that Pakistan continued to suffer because of domestic unrest and political disputes and therefore exports continued to suffer along the sides as records prove that Pakistan's export did not benefit from a weak rupee, which lost 6.5 per cent against the US dollar in 2009.

"For example, Philippines, Thailand and Vietnam are our major competitors in Asia, whereas Philippines' peso gained 3.1 per cent, Thai baht was stronger by 4.5 per cent. Although Vietnam Dong shed 4.9 per cent, Pak rupee had the edge over all three currencies as being the cheaper currency last year, and yet we continue to remain where we are simply because we do not learn from our past mistakes" he stated.