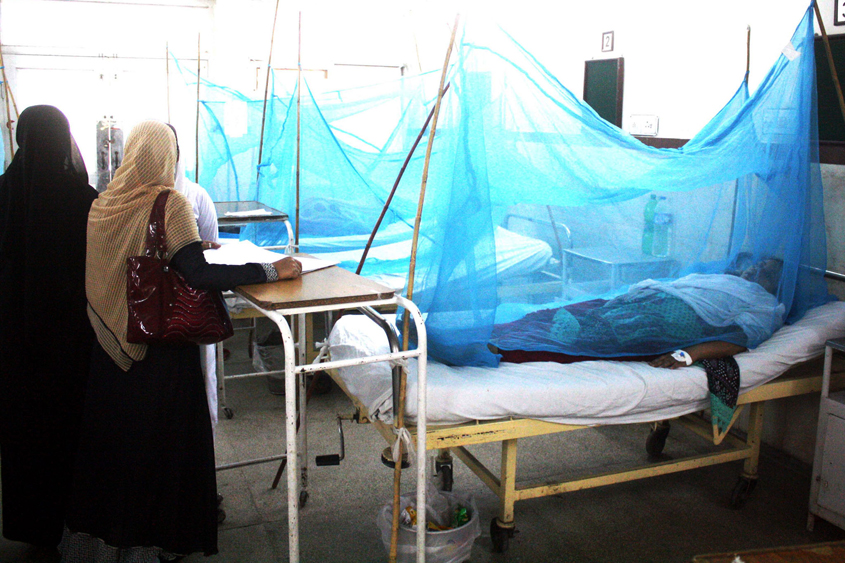 ---
PESHAWAR: The local public health department is focusing on preventive measures, including efforts to kill mosquito larvae, while stressing upon creating public awareness on the issue.

Officials dealing with the dengue control program said that this season, the department's efforts had resulted in a sharp decrease in the number of dengue fever cases.

According to them, only 30 such cases were detected in the province and those, too, were yet to be confirmed. Most such cases, the officials said, were reported from Malakand.

A senior health department official said that the district health officers had been given clear directions to keep the general public safe from virus.

The official, who spoke on condition of anonymity, claimed that more than 70 percent of the total suspected cases this season had been caused by mosquito migration.




People, he said, who visited the province from other parts of the country, especially Karachi, brought dengue-bearing mosquitoes with them, spreading the virus.

District Health Officer (DHO) of Karak Dr Fazle Hadi agreed that health officials were carrying out public awareness campaigns, effectively curbing larvae incubation.

"When you have one (isolated) case from a single village, it clearly suggests that the (dengue-bearing mosquito or) virus was transported from outside the village," he maintained.

According to him, the same applied to Dargai tehsil of Malakand district where health officials had so far detected at least 14 dengue fever cases over the past few days. "None of these cases have yet been confirmed using clinical tests," he said.

Blood samples of the suspected patients had been collected and sent to laboratories for processing, he said, adding that results were still awaited.

"We have not yet confirmed a single case from within the district," DHO Malakand Dr Wakeel Muhammad told this correspondent, adding that almost all cases were reported from areas bordering district Mardan.

He stated that district management and health department officials were holding public awareness sessions.

"We fumigate (vast areas) to kill larvae, but we consider public awareness better than fumigation," DHO Malakand said.

Expressing satisfaction over the situation, the head of the provincial dengue control programme said: "We are making progress not just with eliminating mosquito larvae but also on preventive measures," Qazi Asad, the head of the dengue control program, said.

He said that the department was carrying out fumigations inside households as well as outdoors.

Published in The Express Tribune, October 18th, 2016.