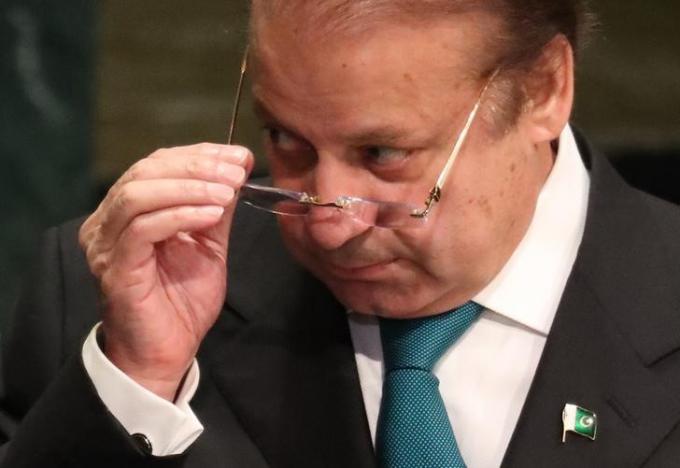 ---
ISLAMABAD: The Supreme Court accepted on Friday the Pakistan Tehreek-e-Insaf's (PTI) plea for early hearing of the cases on Panama Papers and fixed October 20 as hearing date.

The three-judge bench, headed by Chief Justice Anwar Zaheer Jamali, will take up five constitutional petitions on the Panamagate issue.

Other members of the bench are: Justice Ijazul Hassan and Justice Khilji Arif Hussain.

Panama Papers: LHC wants larger SC bench to hear leaks pleas

On August 28, Hamid Khan and Naeem Bukhari filed the constitutional petition on behalf of PTI Chairperson Imran Khan, seeking disqualification of Prime Minister Nawaz Sharif and members of his family for their alleged involvement in the Panamagate scandal.

Last week, the PTI told the Supreme Court that Pakistan's entire public was interested in the Supreme Court's decision on Panama Leaks, urging the apex court to hear the case as soon as possible.

Meanwhile, PTI leader Ishaq Khan Khakwani called upon the chief justice to form a larger bench because of the case's grave public importance.

The second petition was filed by Jamaat-i-Islami (JI) Amir Siraj ul Haq.

Interestingly, he avoided naming the PM as a respondent. He just requested the SC to direct the investigating agencies to launch a probe into the Panamagate scandal.

Panama Papers: Why Pakistan doesn't care

The third petition was moved by a lawyer, Tariq Asad, who called for appointing a high-level judicial commission for investigating the alleged investments in offshore companies.

The fourth petition was filed by Pakistan Awami Muslim League's chief Sheikh Rasheed Ahmad, who urged the apex court to form a commission on the matter.

Sheikh Rasheed has also approached the Election Commission of Pakistan (ECP) in this regard too.

However, fifth petitioner Barrister Zafarullah opposed initiating any action on Panama Leaks, maintaining that "offshore investments are not illegal …Sending money abroad is neither prohibited nor illegal."

Terming it an attempt to settle political disputes, he also submitted that formation of any such commission would be an exercise in futility.

At the moment, Opposition parties are engaged in raising the Panamagate issue before the ECP, the Speaker of the National Assembly, high courts and the Supreme Court.

In May this year, the CJP refused to form a "toothless inquiry commission" to probe into the Panama Papers. Later, a committee comprising lawmakers from the opposition and treasury benches also failed to frame new terms of reference in the matter.

Published in The Express Tribune, October 15th, 2016.
COMMENTS
Comments are moderated and generally will be posted if they are on-topic and not abusive.
For more information, please see our Comments FAQ