 ---
One of the most annoying things about traveling is hunting for affordable Wi-Fi once you leave your home country. The first few hours of a vacation are spent scouring for SIM cards at the airport, comparing data plans, and topping up prepaid credit once you settle on a carrier.

She dropped out of law school and founded 3 startups. And she's only 22

It's a hassle we'd rather avoid. Jing Liu built Skyroam to help solve this problem. He's a serial tech entrepreneur and self-described travel zealot. He has spent nearly two decades shuttling between Silicon Valley and Asia. During his travels, Jing constantly struggled to find reliable internet solutions that would work on the go and wouldn't break the bank. After years of frustration, he decided to take it upon himself to broker a solution.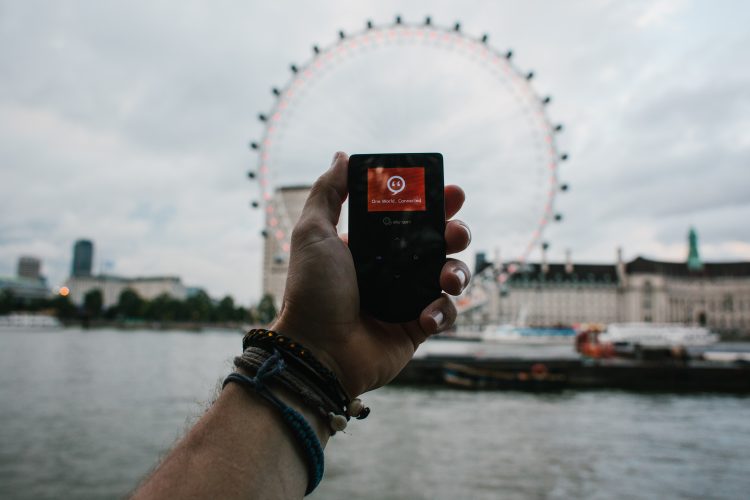 Start-up raises $12m to help employees see the world while working

What Jing came up with was a device that utilizes virtual SIM tech to locate local carriers as people move around the world. The gizmo comes with a pre-installed SIM card that connects with over 200 mobile telecommunication operators across the globe, ensuring connectivity in over a hundred countries, including 21 in Asia. It acts as a wifi hotspot and allows a maximum of ten devices to connect at any given time.

"It can be complicated to use a SIM card: unlock your phone at home; pick the right carrier and plan that is compatible with the bands and wireless technology on your phone; navigate a portal in a foreign language with foreign currency," explains Eric Plam, vice president of Skyroam. "Our customers appreciate Skyroam's simple solution."

Pay per play

The startup's wifi device can either be purchased outright for US$124.99 or rented for a few days at a time. There are a bunch of ways to acquire it – one is to order it online and pick it up from an airport. If, for example, you're flying Philippine Airlines, it'll be presented to you during your journey.

Each device offers unlimited Wi-Fi for approximately US$10 a day. There's no need to purchase extravagant monthly plans – travelers can choose to buy daily passes depending on their requirements.There's no guarantee of mobile broadband speeds, but the majority of carriers Skyroam works with offer 4G.

Eric says the top market for Skyroam last year was China's globe-trotters, followed by people from North America. Asia is a priority – the startup recently expanded operations in Indonesia, India, and Japan to cater to their rapidly growing tourism markets. He adds that a total of 1 million travelers used the device in 2015 alone. The startup certainly isn't short of cash. It's raised a total of US$25 million in funding to date and counts Lenovo as one of its investors. Valuation figures were not given.

Know when you're dreaming while wearing this 'Fitbit for sleep'

Next for the innovative startup is building products to serve the Internet of Things industry. Eric is tight-lipped on what that might entail, but says that they're working with partners to utilize their existing virtual SIM tech. There's a real need to keep IoT products connected globally, he adds.

This article originally appeared on Tech in Asia.
COMMENTS
Comments are moderated and generally will be posted if they are on-topic and not abusive.
For more information, please see our Comments FAQ