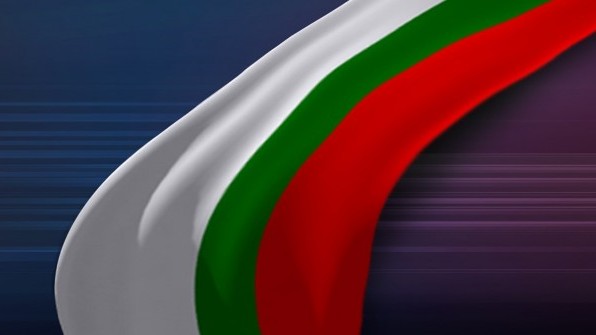 ---
KARACHI: Prime Minister Yousaf Raza Gilani's announcement on Saturday about undoing the bifurcation of Hyderabad district has suddenly strained relations between the Pakistan People's Party (PPP) and the Muttahida Qaumi Movement (MQM).

In a bid to calm frayed nerves, MQM chief Altaf Husain has advised that talks in connection with the status of Hyderabad "should only be held with President Zardari." The coordination committee had earlier proposed breaking away from the government, say party sources.

All ministers and advisers belonging to the MQM have submitted their resignations at the party's headquarters Nine-Zero during a meeting of the Coordination Committee. Sources told The Express Tribune that some PPP ministers, including the provincial chief minister and senior education minister, had contacted members of the Coordination Committee to end their protest. But, they reportedly said they were waiting for a call from the President House. Till our going to press the meeting was still going on. The committee members present in the meeting included Farooq Sattar, Anwar Alam, Saleem Shahzad, Mustafa Azizabadi, Kamal Mustafa, Wasim Akhtar, Babar Ghauri, and Adil Siddiqui etc.

Talking to The Express Tribune Faisal Sabzwari of the MQM said it was premature to disclose the committee decision. He said all the resignations had been submitted at Nine Zero. "We have been treated like foes, so it would be better to sit in opposition benches. But the onus of taking the final decision lies with the Coordination Committee," he added.

Meanwhile, MQM chief Altaf Hussain in his address to the Rabita Committee said that some elements were hatching conspiracies to create ethnic violence in the province. In this connection, the landlords of the province are on the forefront, according to a press release issued by Nine Zero.

It added that the party did not believe in rural and urban divide. He appealed to the worker to foil those conspiracies. On the other hand the announcement of Prime Minister of Pakistan, Syed Yousaf Raza Gilani to revert Hyderabad to its former status has provoked a debate. Some people believe that all the districts including Hyderabad were bifurcated by the Musharraf government to encourage the feudal class. But others call it a "positive step", arguing that due to a decentralized system communities have now access to services at their doorsteps. "This is why formation of new districts is a good omen," one observer said.

Talking to The Express Tribune Zulfiqar Halepoto,a development expert said the bifurcation of Hyderabad was made on ethnic basis and it was a politically-motivated decision against the wishes of local people.

Actually General Pervez Mushrraf was looking for getting support from the Electoral College and these district governments were his best bet to continue his regime. He, after consultation with his cronies, formed new districts and gave control of the same to local feudals. Hyderabad, which had three million population, was bifurcated into three districts – Tando Mohammed Khan, Tando Allahyar and Matiari.

They were given to Talpur, Magsi and Jamote families. "This had been done with the consent of the MQM because for the first time in history the formation of three new districts paved the way for the party to win elections," he said. He added that many local leaders of PPP also don't support reverting Hyderabad to its former status, because they have now won elections from the districts and want to maintain their hold there.

Masood Ahmed who teaches at the Faculty of Management Science, SZABIST, supports the decentralization system, but feels that rural areas of Hyderabad were neglected since the local government system was introduced, which created a sense of alienation. "The development work has been initiated in the city, which is laudable, but no work has been started in rural areas," he said.

Abrar Qazi of the Sindh Democratic Forum, a non-government organisation, said that not only rural areas of the city were neglected, development schemes were initiated inside the downtown alone. Calling the argument of decentralisation into question, he said they had carved up a city of three million, but don't want to apply this rule on Karachi, which is a city of 18 million.

According to him, there are 27 different localities situated in the centre of Hyderabad where indigenous people have been living for centuries. These include, Khokhar Para, Jani Shah Jo Perhu, Tando Wali Mohammed, Tando Thoro and Tando Mir Mohammed etc. All these have been neglected by the previous district government because MQM does not have a vote bank there.

"It is just a political statement as the PM wanted to appease the people of Hyerabad," said senior journalist G N Mughal. He said that whenever military comes to power it empowers the feudals and this exercise of creating new districts of Sindh was part of it. "Not only Hyderabad, but they bifurcated Larkana, Jacobabad, Dadu, and Mirpurkhas giving new districts to Mazari, Chandio, Jatoi and Shah families who have always ruled Sindh," he said.

Sohail Sangi, noted journalist and analyst, said that Hyderabad was economically, socially and culturally integrated with other newly created districts. These districts were not far away from the city. "It is beyond imagination why the government has separated them," he said. "Why not biggest districts of Sindh in terms of population and area such as Tharparkar, Khairpur and Karachi were bifurcated, because the main stakeholders of Musharraf regime did not want to touch it," he said.

According to him the main motive behind the bifurcation of districts was to grab the vote bank from the PPP citadels. "Regarding Hyderabad I can say it is just to appease one group," he said, adding the premier's announcement was nothing but a political gimmick.