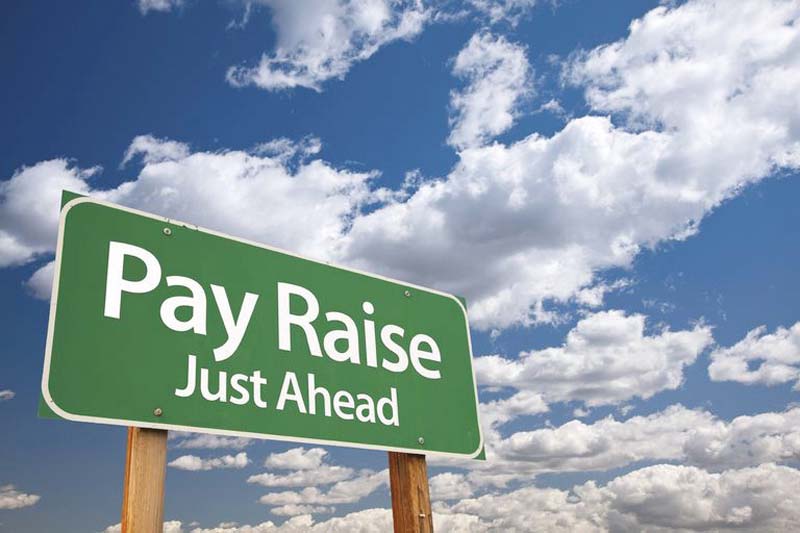 ---
Asking for a raise can be nerve-wracking but you shouldn't be afraid to bring it up. Sometimes, the only way to fix a problem is to ask for the solution point-blank and with the right preparation, your conversation with your boss can be productive and fruitful. As compiled from businessnewsdaily.com, here are five important things to keep in mind when you're requesting a salary increase.
1) Timing is everything

It may be tough to decide when it's the right time but it truly makes all the difference. "If your company has regular performance reviews, try to have a conversation  a couple of months in advance so that your boss has time to make a case and advocate for budget, " Lydia Frank, editorial and marketing director for online salary company PayScale, said. "If you wait for the performance-review process, often the decisions about salary increases have already been made by the management team."

Think about timing in terms of your company's overall performance as well, said Brian McClusky, human resources director at PR firm InkHouse. "If your firm has just had an unprofitable quarter or lost a major client etc, the timing may not be right to request a raise, regardless of how strong your individual performance is," he explained.
2) Determine your worth

Characterising your worth is a combination of the work you've done and the national average for your position. Take stock of what you've done and research how much people in the same field are making before you present the numbers to your boss. "Be realistic when reviewing the data, considering experience, location and education," said Paul Wolfe, senior vice president of human resources at Indeed. "Once you've determined a comfortable range, develop a plan to broach the subject with your manager."

"If you're looking for a raise or promotion, it's important to do your homework. You'll always be more effective if you're able to have a real data-driven conversation with your manager," advised Ragini Parmar, vice president of talent operations at Credit Karma.
3) Plan the approach

How does your manager best process information? Are they data-driven or subjective? If they are data-driven, lead with your research and clearly state your request, Wolfe suggested. "If they are more subjective, start with what contributions you have made to the organisation and then give them an overview of the data and your request," he said.

4) Get comfortable talking about salary

Compensation remains a touchy topic in most companies and the way you approach the situation will dictate its overall process. According to McClusky, you should keep the focus on yourself and your own performance, rather than comparing yourself to colleagues. "Asking for a raise because you heard that a peer earns more than you diverts the emphasis from your own performance, and may also lack proper context," he claimed.
5) Be prepared for rejection

Rejection is a reality and something you should be prepared for. "You need to be prepared to hear a 'no' as it is possible that your company and/or manager might not respond well to your request," Wolfe said. "What you do next lies in your hands."

Regardless of the outcome, just taking the chance can be a positive experience. "It's important that employees own their career paths and career development. Compensation is one part of this equation and I'd encourage folks to muster the courage to have these conversations," he added.

Published in The Express Tribune, October 11th, 2016.

Like Life & Style on Facebook, follow @ETLifeandStyle on Twitter for the latest in fashion, gossip and entertainment.
COMMENTS
Comments are moderated and generally will be posted if they are on-topic and not abusive.
For more information, please see our Comments FAQ