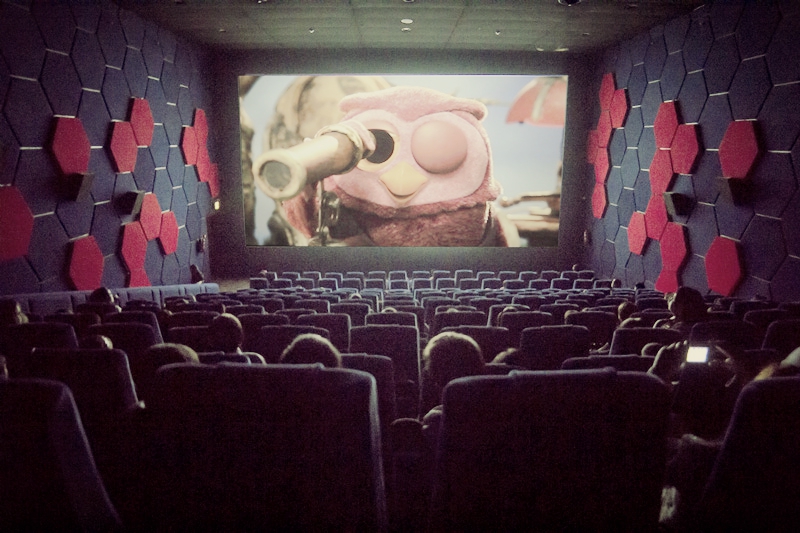 ---
ISLAMABAD: The International Children's Film Festival (ICFF), organised by The Little Art in collaboration with Teachers Resource Centre (TRC) and Cinepax Cinemas, will commence from October 17 nationwide.

This year's festival will showcase 82 films selected from 28 countries, including several films by young Pakistani film makers.

These films have been selected from a total of 1,100 entries from 67 countries "There  was an unexpectedly huge response to the submission call The Little Art made for international film entries in March 2016," an official said.

"The festival jury constituted this year,  which adjudged and  selected the  top international entries for this year's festival, included  known playwright, educationist and critic Asghar Nadeem Syed, winner of Pride of Performance Sarmad Khoosat, director and owner of Kino films Tazeen Bari, actor Adeel Hashmi and known independent researcher at Film Museum Society  Wajiha Raza Rizvi," he said.




The competition was open till September 30 and accepted entries from children and young people for short films of less than five minutes. The winning entries will be awarded a cash prize of Rs5,000 and mentorship by The Little Art to work on future film projects.

The film programming has been carefully curated keeping in mind the young audience, largely comprising school children from different backgrounds.

The Little Art also announced its national film making competition "Once upon a Film" inviting young, local filmmakers to send in their short films and to showcase themselves at the Lahore, Karachi and Islamabad International Children's Film Festival. The festival will start in Karachi from October 17, in Lahore from November 21, Rawalpindi from December 5 and from January 2017 in Hyderabad and Faisalabad.

Published in The Express Tribune, October 10th, 2016.