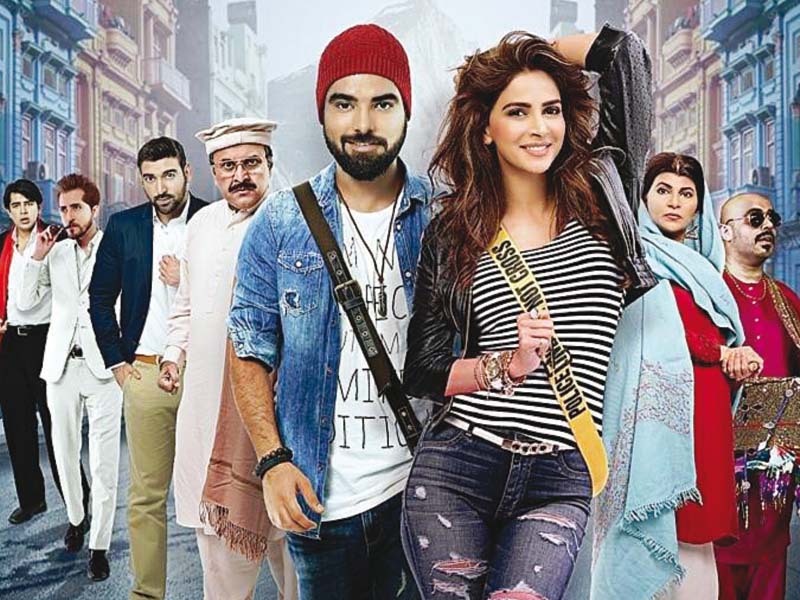 ---
KARACHI: Film-makers are almost always on the road, hunting for beautiful new locations to shoot at. Despite this, road films still remain somewhat uncommon in Pakistan, barring Wajahat Rauf's 2015 comedy hit Karachi Se Lahore.

Rauf, in fact, seems to be quite fond of the format, for his next project Lahore Se Aagey, takes us all the way to the picturesque northern areas of Pakistan.  "Karachi Se Lahore was a road film but Lahore Se Aagey will be more than that," the director told The Express Tribune. "Once again, this is a journey-based movie with elements of comedy and romance too, so that a wider audience can enjoy it."

The upcoming film, which is set to hit theatres on November 11, stars Yasir Hussain and Saba Qamar and marks the first sequel to come out of new-age Pakistani cinema. And considering that the makers of Waar, Jawani Phir Nahi Ani and 3 Bahadur are also knee-deep in getting their respective sequels ready, Rauf has indeed made a smart decision.




However, the film-maker never thought he would get to work on a sequel in the first place. "We knew we had a good romantic comedy on our hands but we never thought it would become so successful that we would be doing a sequel," he confessed.  "When I set out to make a film, I just want to entertain people. A lot of film-makers go for art-house cinema which is great but I want to entertain."

Unfortunately, second or third film instalments generally tend to compromise on the quality, as seen in several international examples. How does Lahore Se Aagey claim to be any different?

"Most sequels have the same cast and follow the same formula so they become repetitive, like we saw in The Hangover trilogy. In this film, we have focused on a different character. The cast has changed and so have the dynamics," Rauf explained.

Lahore Se Aagey's performance could reestablish the market for franchises in Pakistani cinema. According to the director, this is a great way forward. "I think franchises are the way to go for Pakistani cinema," Rauf claimed. "When you're making a new film, there is doubt as to whether it would work or not. You go ahead with it. Then during the sequel, you are sure the audience will come and watch it because they already know what to expect."

Talking about the relationship he shares with his team, Rauf said he has known Hussain for a long time but only met Qamar recently. "Yasir and I go way back, so we can criticise each other's ideas and everything. We share a similar sense of humour that's influenced by the 1980s as we grew up watching Anwar Maqsood, Moin Akhtar, Kamal Ahmed Rizvi and the others," he revealed. "Saba, on the other hand, I met not long ago but we gelled pretty well. She is a top notch TV actor! Film is a different medium but she has performed really well."

When asked if he thinks Karachi Se Lahore showed Hussain's potential to become a superstar like Fawad Khan or Ali Zafar, Rauf, unsurprisingly, said yes. "It's amazing because I think his character Moti was an overnight success. People loved him instantly. I definitely think he has the potential to be a huge star. He's not a Fawad Khan or an Ali Zafar but he is totally different and has his own vibe," he said.

According to Rauf, even Hussain and Qamar's on-screen couple has its own chemistry. "They are not your typical couple. There's something odd about them and they can love each other, hate each other, be friends and go through a journey of emotions. That's what makes them a great pairing," he said.

The soundtrack of Lahore Se Aagey consists of six songs that have been composed by Shiraz Uppal, with Aima Baig, Jabar Abbas and Uppal himself contributing to the vocals.

Published in The Express Tribune, October 10th, 2016.

Like Life & Style on Facebook, follow @ETLifeandStyle on Twitter for the latest in fashion, gossip and entertainment.