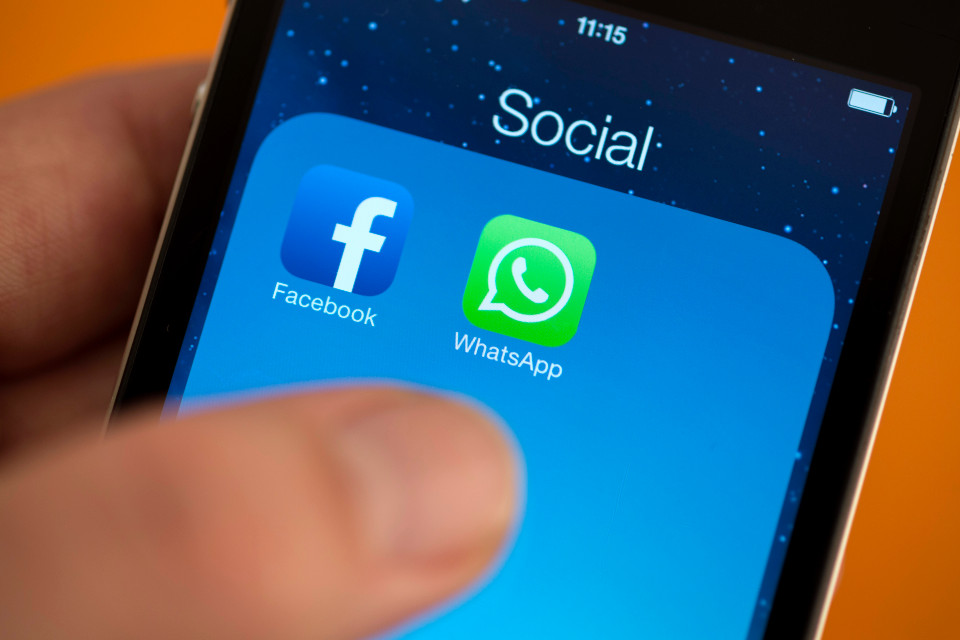 ---
"Facebook Celebrates Forcing 1 Billion of its Existing Users to Download Messenger," zinged Gizmodo a few months back when Mark Zuckerberg's messaging app hit a new high.

Forced or not, it means that Facebook's trio of social networks – the site, Messenger, and WhatsApp – now all have in excess of a billion active users. Each of them are ridiculously far ahead of their main rivals – by multiples of four or five – like Snapchat, Viber, Kik, and Line. (Not counting WeChat in its cosseted isolation in China).

Did Facebook just copy Snapchat with its Messenger Day feature?

All these chat apps, once hailed as Facebook killers, have failed to defeat Zuckerberg's army. Instead, they've found niche audiences, such as Snapchat's millennials or Viber's video call enthusiasts.

But there is an unexplored way in which they could have a greater impact on Facebook – by working together.

Are you going my way?

It's not as unlikely as it sounds. Look at what's going on with ride-hailing apps.

In an attempt to pull users away from the ridiculously well-funded Uber, an array of rival apps started working together to form an anti-Uber alliance. They're building ways that the transport apps can inter-operate. So, for example, an Ola user from India could book a Grab ride while on holiday in Thailand right from the familiar Ola app that she uses at home. Or someone from China can nab a Lyft as soon as he lands at New York by simply opening Didi on his phone. And the cashless payments systems will inter-connect too.

By doing that, they're undermining Uber's easy ubiquity around the world. Not all the anti-Uber alliance members have sorted out the technicalities, but it's a work in progress – as seen by Didi plugging into Lyft a few months back.

That's the kind of thing the messaging apps need to do – form an anti-Facebook federation.

Sidestepping Facebook

"I'm so glad we moved past SMS. Now, I just have to check DMs in: Slack, Skype, Twitter, Facebook, Instagram, Snapchat, Google Hangouts," quipped someone on Twitter the other day.

That's the trouble with all those messaging apps – each is its own silo. And each needs its own login.

If most of Zuckerberg's main rivals formed an anti-Facebook federation, they could make DMs fly between the apps, bringing down the barriers between people across these social networks.

Total inter-operability between the apps is impossible, but that's not what's needed to undermine Facebook. The multifarious chat apps just need to reduce the fragmentation and take away the stumbling block of multiple logins.

Imagine if a 16-year old could get Mom's messages from Viber zapped straight into Snapchat, and then he could reply to those DMs from his favorite app. Mom can't see his Snaps and he doesn't see Mum's passive-aggressive Viber statuses about nobody saying thank you after meals. It's bare bones but it serves a single purpose.

Facebook Messenger offers 'Secret Conversations' facility for all users

In that example the family can avoid Facebook, a place that they all, perhaps reluctantly, gravitated towards because of its sheer ubiquity. Instead, each individual stays in their preferred messaging app or web service – Mom on Pinterest, Google News, and Viber; the teen on Snapchat and Instagram (OK, Zuckerberg is not totally avoidable).

Perhaps Slack could join in the action too. So urgent Slack DMs from workmates go straight to Mom's Viber.

An alternative – or a corollary – to that kind of integration could come in the form of chat apps acquiring rivals, as well as some other complementary social networks, to become empires to rival Zuckerberg's.

In this scenario, Facebook is no longer the family's social media hub. With that, it eventually might cease to be the internet's town square.

This article originally appeared on Tech in Asia.