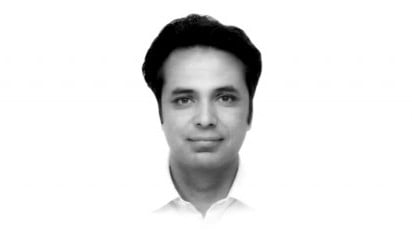 ---
The daggers are out again. Faisal Shahzad's bizarre, mis-hitcouldn't- run terror attack at New York's Times Square has exposed Pakistan to extreme international propaganda as the centre of global terrorism. Mudslinging and 'we-toldyou- so' style of reporting has started which is overshadowing the country's recent success in portraying success in Swat and Fata on international forums.

The event and the debate that followed are distressing for a nation grimacing under the cost of the whole counter-terrorism effort. But they serve a good purpose. The debate contains some critical lessons and timely reminders for Islamabad. Take the remarkably partisan commentary about Faisal Shahzad's possible motivation and his links with groups operating out of Pakistani soil. As soon as the news came out, much of the American press and almost all of the Indian media seemed to be convinced that his nefarious plan was conceived and planned in the rugged mountains of Waziristan. That he could be a lone ranger like Nidal Malik Hasan or Umar Farooq Abdulmutallab was never regarded as a real possibility.

This reflects the mindset of terrorism's infrastructure inside Pakistan as of the country's inability to put a lid on it. However, while the media has consistently regurgitated this theme, the official reaction from Washington has been notably measured. The White House, State Department, Pentagon and the Defence Department seem to be speaking from well-coordinated notes. Faisal's actions — completely astounding in their intent, purpose and execution — have not been used as an excuse to declare open season on Pakistan's failings and faults in the war against terrorism. This is encouraging and implies a better understanding between the two countries.

No administration in Washington will take a rational course of action if Americans are killed in their homeland by terrorists with links to other countries. For the Obama administration room for cautious conduct is further limited by its declared commitment to defeating national security threats emanating from Afghanistan and Pakistan. This is where management of public perception of Pakistan inside the US and media pressure becomes important. Together they can push the administration over the edge of reason in case of a more destructive terrorism attack. Islamabad needs to tighten its public diplomacy inside the US, which clearly, isn't at the moment in the ablest of diplomatic hands.

The Indian response to the event too serves as an important policy input for Pakistan. Indian media correspondents in Washington have constantly peddled the line that Pakistan is a horror house of terrorism. In at least two instances these media persons, who generally toe Delhi's official line, have had to be ticked off by the spokespersons for insinuating that all trouble emanates from one country, Pakistan. Inside Delhi the desire is still running strong that the odds against Islamabad should pile up every time something goes wrong in the world. This thinking, which is predominant and consistent, has to become the most important factor in deciding Pakistan's level of peace engagement with India. Talk of peace doesn't sound convincing or even meaningful when it rolls off a split tongue.

And finally our reaction to the news of Faisal Shahzad's actions too has left a lot to be desired. From stunning silence to a barrage of contradictory claims, officialdom has created a great deal of confusion that we have become all too familiar with. Rehman Malik, whose desire for publicity must rank him above Paris Hilton, spoke to every news outlet in the world, without really conveying anything particular that would serve Pakistan's interest. The foreign minister, Shah Mehmood Qureshi, put in his two bits of wisdom by not ruling out the possibility of this being a retaliatory act by the Taliban in response to drone attacks while the director-general of ISPR, Major-General Athar Abbas seemed convinced that the Taliban did not have the capacity to reach the level of attempting global terrorism.

While all this has been said, we still don't know the exact story of Faisal Shahzad's connections with local militants. It is evident that there is no coherent thinking in official circles on this issue, nor there is much coordination among different segments of Pakistan's power corridors. No wonder this country has become an obvious choice for anyone around the world looking for a scapegoat.