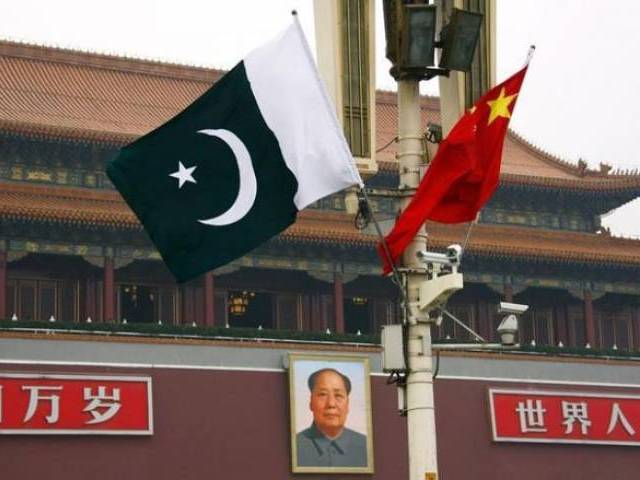 ---
ISLAMABAD: The Parliamentary Committee on China-Pakistan Economic Corridor Project (CPEC) on Monday expressed concern over the delay in finalising terms of reference (ToRs) for raising the Special Security Division (SSD) by federal and provincial governments.

Stressing the need for quickly convening a meeting inviting representatives of all provincial governments, the committee urged the government not to waste time in this regard.

China has so far poured $14b into CPEC projects

The meeting was presided over by Senator Mushahid Hussain Sayed.

The Ministry of Interior briefed the committee members on CPEC security, stating that the SSD, tasked with protecting Chinese nationals and related projects, would be a dedicated 15,000-strong force, comprising over 9,000 regular Army soldiers plus 6,000 paramilitary personnel.

The Ministry of Interior also informed the committee that SSD was not a standalone arrangement; it was interlocked with provincial police. The federal government had invited inputs of all provincial governments regarding SSD's terms of deployment.

Senator Mushahid Hussain Sayed also presented a report on the Parliamentary Committee's visit to Gilgit-Baltistan.

Stressing the need for improving infrastructure in the region, he said that Gilgit-Baltistan was CPEC's entry point from the Chinese province of Xinjiang.

Senator Mushahid Hussain directed the committee to hold a meeting on CPEC issues in Gilgit-Baltistan, inviting the region's Chief Minister to interact with the Ministry of Planning and Development to expedite projects there.

CPEC: Chinese work ethic and its implication for Pakistan

Defining the commerce ministry's role, Additional Secretary, Policy and Planning, informed the committee that the ministry was currently negotiating the second phase of the China-Pak Free Trade Agreement (CPFTA), covering goods, services and investments.

The agreement, he said, could be linked with guided investment from China directly into the manufacturing sector in CPEC projects.

Chinese investors are already involved in various auto, textiles and electronics projects.

Responding to various questions regarding the Survey Report on Wind Power Generation Capacity in Balochistan and Khyber-Pakhtunkhwa, the representative of Ministry of Water and Power stated that the Alternative Energy Development Board (AEDB) had accelerated its efforts for developing wind and solar energy projects in both the provinces.

Published in The Express Tribune, September 27th, 2016.
COMMENTS (2)
Comments are moderated and generally will be posted if they are on-topic and not abusive.
For more information, please see our Comments FAQ