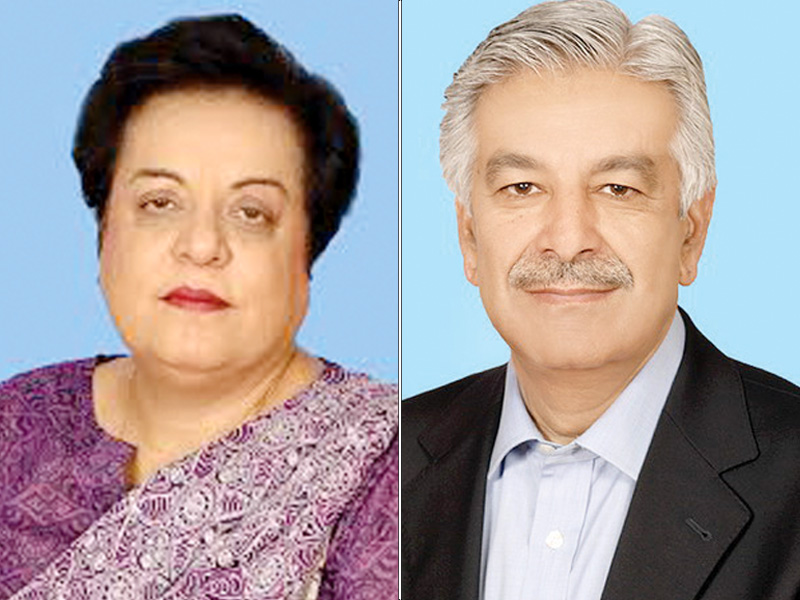 ---
ISLAMABAD: While removing objections raised by the registrar's office, the Islamabad High Court (IHC) on Monday admitted a petition by Pakistan Tehreek-e-Insaf MNA Dr Shireen Mazari's against Defence Minister Khawaja Asif for hearing.

Mazari had sought the IHC's intervention in seeking disqualification of the defence minister after he had issued derogatory remarks against her during a session of the National Assembly in June.

Justice Athar Minallah took up the case with the registrar office's objections. The office had objected that parliamentary proceedings could not be challenged in court.

Mazari's counsel, Barrister Shoaib Razzaq, argued that the matter in this particular case involved a personal attack by Asif against a female lawmaker hence the case should be admitted in the court.

The minister, while pointing at Mazari, had said, "Order this tractor-trolley to shut her mouth" when she and other lawmakers protested against his speech on load-shedding during Ramazan.

Mazari made the federation a party and named Law and Justice Minister Zahid Hamid, Asif, National Assembly Speaker Ayaz Sadiq and Minister for Parliamentary Affairs Sheikh Aftab Ahmed as respondents.

The petition read that a legal notice was sent to Asif.

However, Razzaq pointed out that the minister in his reply had cunningly tried to insult his client again by explaining the attributes of a tractor trolley. Asif stated said that that the vehicle emits noises similar to the ones he heard on that particular day in the National Assembly.

Razzaq stated that Asif's comments were personal and criminal in nature and should not be sheltered under the cloak of Article 69. Instead, he urged the court to allow an exception to Article 69 and reinterpret its provision for protection of women on the floor.

The court was further requested to direct the Sadiq to initiate disciplinary action against Asif and refer the matter to the ECP for disqualification of the minister.

Published in The Express Tribune, September 27th, 2016.