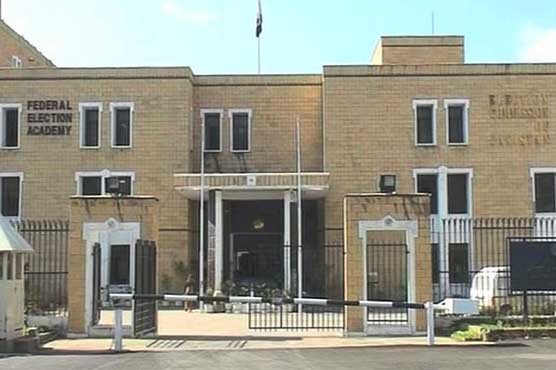 ---
ISLAMABAD: Many mainstream political parties, including the ruling PML-N, might not be able to contest by-elections if they continue to defy a legal provision that binds every party to submit details of its annual accounts and a certificate of holding intraparty elections.

The Election Commission of Pakistan (ECP) has sent a list of 35 political parties to its district election commissioners with directives not to allot them party symbols till further orders. Last date to submit their accounts details had expired on August 29.

Never implemented since its inception, Sections 12 and 13 of Political Parties Order 2002, empowers ECP to not allot election symbol to a political party that does not hold intraparty elections as per the party's constitution, or fails to submit details of its accounts within two months by the end of every financial year.

This is the first time in 14 years that the ECP has exercised its authority under the law and sent directives to its provincial and district chapters to not allot party symbols to the defiant parties.

Parties that have neither submitted their account statements nor a certificate of their intraparty election include Pakistan Muslim League-Nawaz, Muttahida Qaumi Movement, Pakistan Muslim League-Quaid, Jamiat Ulema-e-Islam-Fazl, Awami National Party, All Pakistan Muslim League, Pakistan Awami Tehreek, Balochistan National Party-Awami, Sardar Akhtar Mengal led Balochistan National Party.

"The Election Commission of Pakistan issues a direct notice to all those political parties which have not submitted statement of accounts and certificate regarding intra-party elections. Such political parties, with immediate effect, shall not be eligible to contest any election on their election symbol (List of political parties and specimen of notice enclosed," reads the press note issued by the ECP management.

It is not clear if those not mentioned in the list have submitted certificates of their intraparty elections. The ECP only publishes the account statements of political parties in its official gazette every year. Sometime the statements filed by mainstream parties seem ridiculous given the expenses these political parties incur in arranging public gatherings and election campaigns but ECP publishes them as it is without any verification.

Similar is the situation when it comes to holding intraparty elections. Hardly any political party in Pakistan holds intraparty polls in their true spirits. They merely submit a list of their office-bearers, most of them are nominated by party heads.

Though it is for the first time, ECP has issued such notification there is still room for political parties to get away. They have been given opportunity to complete the formality any time. As soon as the party does so, ECP would take it off the list.

Published in The Express Tribune, September 24th, 2016.