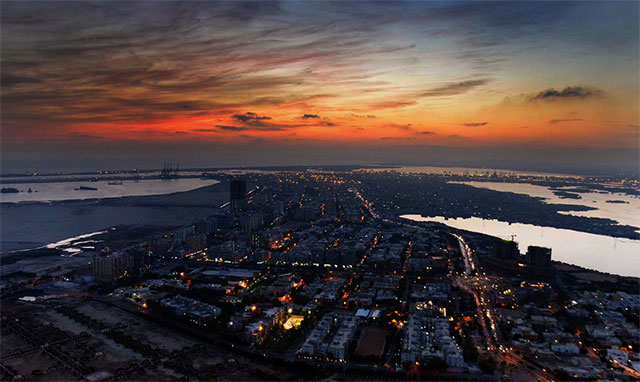 ---
ISLAMABAD: The Federation of Pakistan Chambers of Commerce and Industry (FPCCI) has suggested that Islamic countries should join hands for progress in varying fields including science and economy that will steer people out of poverty.

"Despite efforts and unmatched natural resources, Muslim countries are falling behind rest of the world as far as economy, scientific development, academics and social progress are concerned," a statement quoted FPCCI President Abdul Rauf Alam as saying on Wednesday.

Pakistan asks Muslim world to throw off economic inertia

Talking to Islamic Chamber of Commerce, Industry and Agriculture President Saleh Abdullah Kamel in Konya, Turkey, Alam said despite vast natural resources and youth population, the Islamic world was making little contribution to the global economy.

He was of the view that Muslim nations had failed to realise their true potential that called for sustained efforts for rapid social and economic development and for which identification of factors hindering growth was a must.

"We constitute 23% of the world's population and 21.7% of the world's land mass with gross domestic product (GDP) of around $7 trillion, which is only 8% of the global GDP," he said. "Non-oil GDP of the Islamic world is a paltry 4% of the world GDP."

Pakistan is the second largest Muslim country in terms of population but it ranks eighth within the Islamic world in terms of size of the economy but, Alam said, the country's ranking would improve soon due to the China-Pakistan Economic Corridor (CPEC) project and enabling policies.

He called on investors to explore Pakistan that was offering matchless opportunities to the foreign investors.

Global politics and economy under stress

Saleh Abdullah Kamel, President of the Islamic Chamber which has 58 Muslim nations as members, praised the economic policies of Pakistan and voiced hope that the country would progress as the law and order situation had improved.

"The Islamic world should put forth new ideas and innovative research to break the economic inertia that is hindering economic development," he said.

He accepted an invitation of Alam for visiting Pakistan and would attend the meeting of ECO Chamber on December 20.

Published in The Express Tribune, September 22nd, 2016.

Like Business on Facebook, follow @TribuneBiz on Twitter to stay informed and join in the conversation.
COMMENTS (5)
Comments are moderated and generally will be posted if they are on-topic and not abusive.
For more information, please see our Comments FAQ