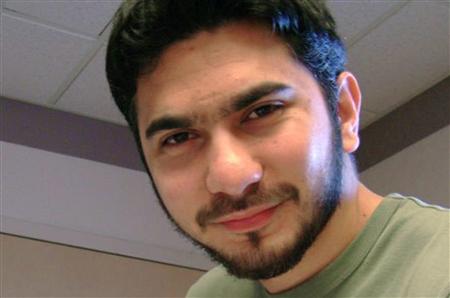 ---
ISLAMABAD:
The USA investigative team of FBI officials on a 'secret ' visit to Pakistan demanded access to investigate the father of arrested terrorist, Faisal Shehzad.
Reliable sources have informed that Pakistani authorities have refused the demand of the FBI team to investigate the retired Air force official, as it was important to seek the permission of Army sources beforehand.
The father of the arrested Faisal Shazad is in safe custody, and not as under official arrest; however a friend of Faisal Shahzad, named Rehan has been shifted from his Karachi residence to Islamabad, while joint teams of Pakistani intelligence and visiting team of FBI have interrogated him.
Sources disclosed that the issue of access of FBI team to father of Faisal Shahzad would be decided at a very high level, with Army sources also being taken into confidence.
The FBI has, however been allowed access to details of Faisal Shahzad's activities during his Pakistan visit, visits to various cities here, and telephone calls made to various persons, and related contacts.