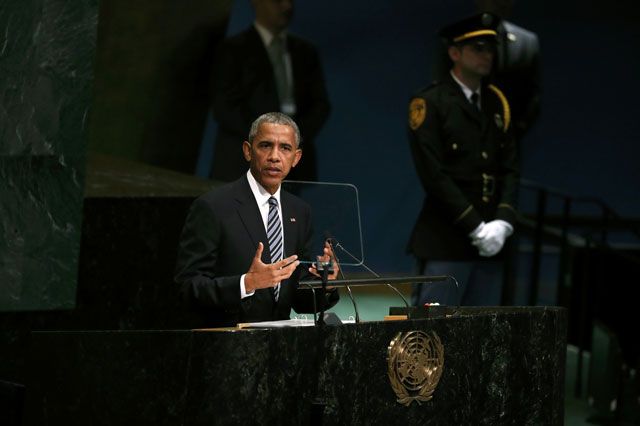 ---
UNITED NATIONS: US President Barack Obama called on Tuesday for the international community to step up aid for refugees.

"We have to open our hearts and do more to help refugees who are desperate for a home," he said in his final address to the UN General Assembly, adding that nations should stand by pledges of increased assistance "even when the politics are hard."

UN chief opens General Assembly with call to end Syria fighting

"We have to imagine what it would be like for our family, for our children. If the unspeakable happened to us," Obama said. "And we should all understand that ultimately our world will be more secure if we are prepared to help those in need and the nations who are carrying the largest burden with respect to accommodating these refugees."

Obama said all sides should welcome pledges of assistance that were made at the ongoing UN General Assembly meeting in New York.