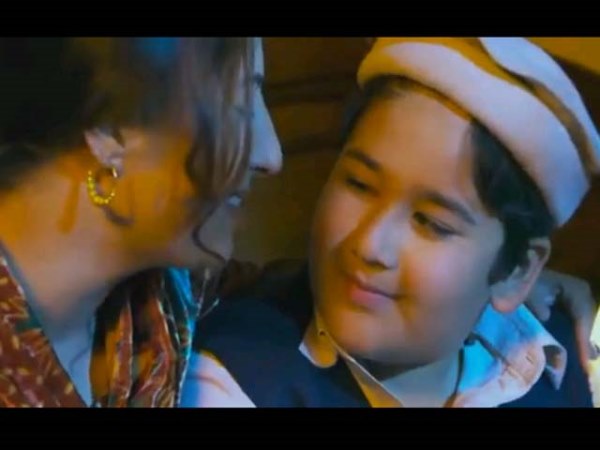 ---
PESHAWAR: Saturday's announcement by the Khyber-Pakhtunkhwa government to launch a search operation in Kala Dhaka, a provincially administered tribal area in Mansehra district, shows that militancy is seeping into the erstwhile peaceful northern districts of the province.

Hours before the announcement suspected militants attacked a police picket, killing four policemen. Earlier this year there were two such attacks in which militants targeted an office of a nongovernmental organisation and a police station. The government's announcement is also significant because in the past when the entire Khyber-Pakhtunkhwa province and neighbouring tribal regions were reeling from a deadly insurgency, Hazara division remained relatively peaceful.

Earlier these obscurantist elements limited their activities to tribal regions, especially to South and North Waziristan agencies, where they easily found fresh recruits. However, militancy quickly engulfed other tribal agencies and neighbouring Khyber-Pakhtunkhwa after the 2007 security operation against the radicals of the Lal Masjid in Islamabad. The former idyllic ski resort of Swat turned out to be the new epicentre of militancy where radical cleric Maulana Fazlullah and hundreds of loyalists launched a bloody campaign to enforce their own version of Islamic law.

Alarmed by increasing activities of militants, the government decided to move against Maulana Fazlullah and his fighters. On October 27, 2007, troops moved into the militant-infested valley. Interestingly, the same day, the then provincial home secretary, Badshah Gul Wazir, told journalists in Peshawar that 300-400 militants had ganged up to form a private militia by the name of Shaheen Commando Force, which had around 4,600 supporters in 59 villages of Swat.

On January 25, 2008, security forces launched an operation, codenamed Eagle Swoop, in the semi-tribal area of Darra Adamkhel, after militants seized trucks loaded with ammunition and army troops. But militancy showed no signs of abating. Instead militants started hitting targets in settled areas of Khyber-Pakhtunkhwa to force the government to call off the operation. However, the government was determined to root out extremism, once and for all. In November 2007, another operation, codenamed Rah-e-Haq-I, was launched in Swat district. And it took security forces three months to wrap up the offensive.

The February general elections rekindled hopes for peace in the region and subsequently on May 21 the provincial government, led by the Awami National Party (ANP), and militants signed a peace deal. However, the truce broke down following repeated violations by militants. This led to another military operation, codenamed Rah-e-Haq-II, in Swat on July 29, 2008. A month earlier, security forces had also opened a front in the Khyber Agency where they launched operation Sirat-e-Mustaqeem (Righteous Path), against militants linked with Lashakr-e- Islam, a self-styled hardline vigilante squad, while another operation, codenamed Zarbe- Kaleem, was launched in Hangu district on July 9, 2008.

On August 6, 2008, operation Sher Dil (Lion Heart) was launched in the Bajaur tribal region and it was concluded in the first month of 2009. On December 28, 2008 operation Daraghalam (Here I Come) was launched in Khyber Agency, which was followed by operation Biya Daraghlam (Here I Come Again) in September 2009, and Operation Khwakh Ba De Shum (I Will Teach You a Lesson) in November 2009.

The year 2009 also saw two large military operations in Malakand Division and South Waziristan Agency. Operation Rah-e-Raast (Right Path) was launched in Upper Dir in April, which was later extended to the districts of Buner and Swat. The mother of all operations was launched in October in South Waziristan, when hundreds of troops, backed by heavy artillery and airpower, moved against the Hakimullah Mehsud-led Taliban militants.

In 2010, the only operation was launched in the Orakzai Agency, where security forces believed that militants fleeing the South Waziristan operation were hiding. The operation is ongoing and troops claim to have killed hundreds of militants. While the human cost of these operations is enormous, they also triggered mass exodus of people from the war fronts. Hundreds of thousands of people had to flee their villages and seek shelter in peaceful districts of Khyber-Pakhtunkhwa.

Despite all these operations and human sufferings peace remains elusive in the region as militants continue to hit civil and military targets at will anywhere in the province. Will the expected operation in Kala Dhaka turn out be a success, nobody can say for sure, at least for now.
COMMENTS
Comments are moderated and generally will be posted if they are on-topic and not abusive.
For more information, please see our Comments FAQ