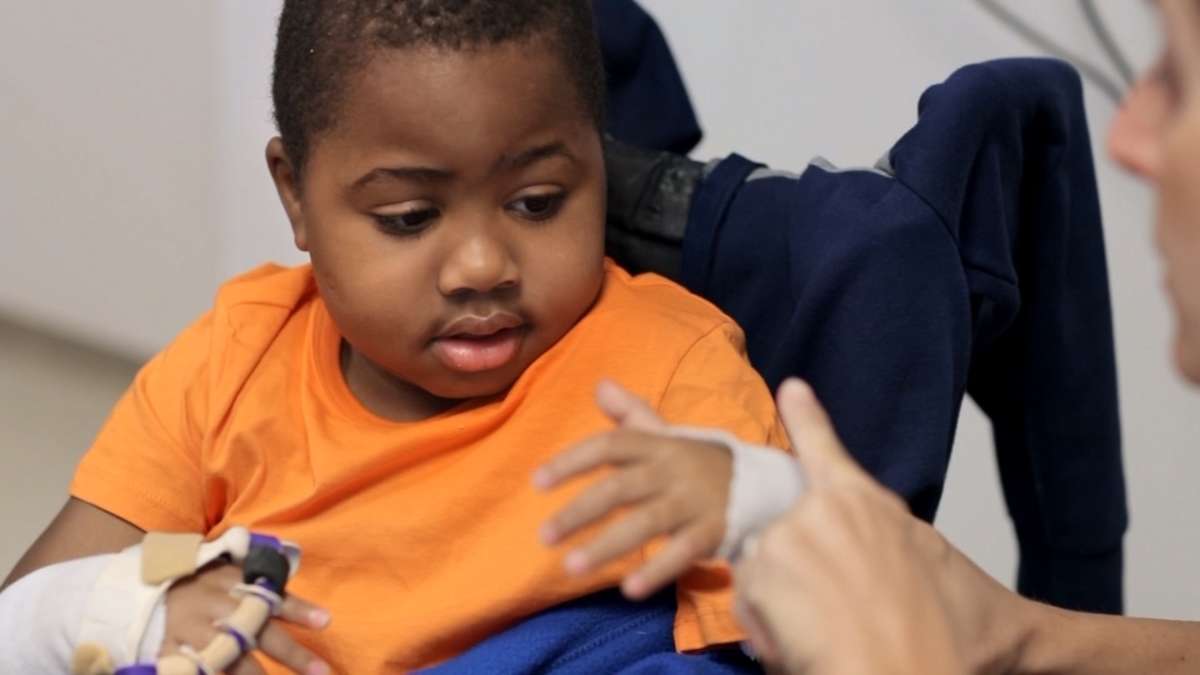 ---
The Children's Hospital of Philadelphia (CHOP) and Penn Medicine, together with colleagues from Shriners Hospitals for Children, last year performed the first successful bilateral hand transplant on a child, Zion Harvey.

Second chance: Woman sees brother's transplanted face on man with for the first time

One year on, the hospital has released footage showing the progress that now nine-year-old Zion has made. The surgical team transplanted donor hands and forearms to Zion who, after suffering serious infections in his early life, had his hands and feet amputated.

Over the past year, with up to eight-hours a day rehabilitation at the Kennedy Krieger Institute near his Baltimore home, Zion is now able to write, manage zippers on his clothing or throw a ball, everyday actions that used to be impossible for him.

In 5 minutes, he lets the blind see

The Director of the Hand Transplantation Program at CHOP, L. Scott Levin, says the team are pleased with Zion's progress. "To see him, you know starting to hold objects, scratch his nose, shake hands goodbye. His functions are far from normal, but in a very short time he is demonstrating that the tendons and joints and muscles that we've attached to these new hands, his brain is communicating with his hands. His brain says for his hands to move and they move.'

US firefighter gets world's most extensive face transplant

Doctor Benjamin Chang, co-director of the hand trasnplantation program, said Zion had made enormous progress. "I think just how incredibly well he's done with getting through the ups and downs of, you know, the recovery and rejection of this ELDs and some illnesses that he's had over the winter, just like any other kid, but he and his family have manage so well beyond our expectations."

Zion's new hands will grow as he does, and the team will monitor his progress over his life. He will receive daily immunosuppressant drugs to prevent his body rejecting his new limbs.
COMMENTS
Comments are moderated and generally will be posted if they are on-topic and not abusive.
For more information, please see our Comments FAQ