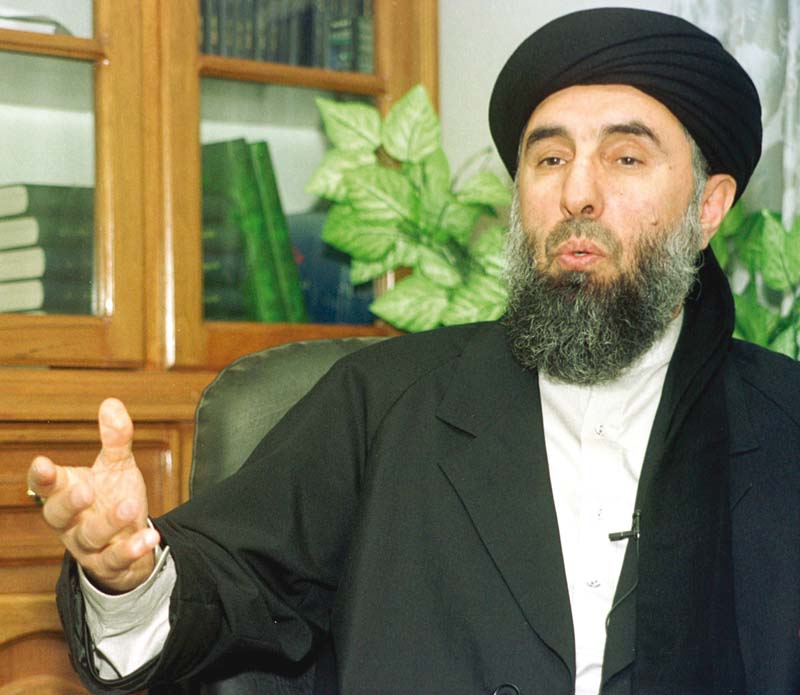 ---
PESHAWAR/ ISLAMABAD: Days after striking a landmark peace deal with the US-backed Kabul administration, Hizb-e-Islami Afghanistan (HIA) chief Gulbuddin Hekmatyar invited Taliban insurgents to also become part of the reconciliation process.

Hekmatyar, whose whereabouts have been unknown since 2001, is expected to surface after his group and the National Unity Government formally sign the agreement, paving the way for Hizb to start political activities.

Hizb-e-Islami fighters asked to stop targeting Afghan forces

"I appeal to all Afghans to resolve problems through an intra-Afghan dialogue. Hundreds of innocent Afghans are killed just because of fighting to capture security posts and districts.

"This is neither a logical way nor allowed in Islam. Armed groups involved in fighting should declare a temporary ceasefire and join the intra-Afghan dialogue," the HIA chief said in his Eid message.

Hekmatyar confirmed that Hizb and the government have reached a key agreement after nearly two years of continued and hectic negotiations. "Afghanistan is in dire need of peace and reconciliations and therefore I signed the peace accord with Afghan government on September 10," he said.

He also called upon the Taliban and other armed groups to take part in talks and present their demands in line with Islamic 'Sharia'.

"I assure the Taliban that Hizb-e-Islami will support their genuine demands. I would ask the govt to show sincerity towards the opponents. I would also demand the release of several important commanders of the Taliban," he added.

Hizb-e-Islami hints at peace deal with Ghani's govt

Afghan President Ashraf Ghani also confirmed that a peace agreement with the HIA would be finalised very soon. "We hope for peace in Afghanistan and to end the war in the country," he said.

Published in The Express Tribune, September 13th, 2016.
COMMENTS
Comments are moderated and generally will be posted if they are on-topic and not abusive.
For more information, please see our Comments FAQ