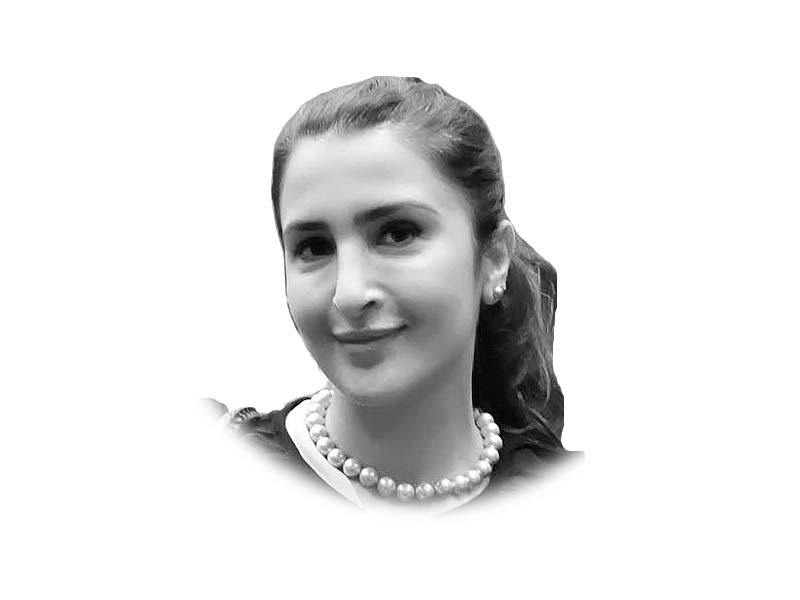 ---
Come September and Kashmir continues to seethe. Meanwhile, Mr Modi and his saffron brigade threaten Pakistan with one vitriolic statement after another, promising a fitting response for alleged 'interference', likening Pakistan's supposed instigation of occupied Kashmir's Muslim population against New Delhi, to terrorism. As for Pakistan's erstwhile strategic 'ally', the US, whose penchant for expediency is plain embarrassing, the pathetic statements on cross-border terrorism being responsible for the troubles in Kashmir is nothing but a reminder of the primacy of hegemonic alliances being forged to maintain US supremacy, especially in the face of the perceived threat from China's foray into the Indian Ocean.

The US clearly suffers from selective amnesia when it comes to Kashmir. This is also very apparent in the case of the Palestine-Israel conflict. Decades have passed and no one is willing to force Israel to redress its brutal occupation. There are too many interest groups within the US and among European states that ensure the balance is always tipped against the Palestinians. Then there is Syria, where so many red lines have been crossed, millions of lives have been displaced and blood continues to spill. The reticence in getting involved in another costly military adventure in Syria may have been due to the disasters the US faced in Iraq and Afghanistan, but the Syrian crisis is still bound to cost the world in an apocalyptic way.

Europe is already groaning under the swell of migrants, unable to cope, and is struggling to find a means to absorb and accept an alien people whose values are often opposed to modern, secular principles enshrined in their constitutions. And so we are left with the ugly remnants of unsettled conflicts and unstable governments in a region already heaving under the weight of the Sykes-Picot Agreement. In lieu of these greater threats to world peace, why should the international community's silence on Kashmir come as a surprise? After all, Syria was left to burn. Kashmir, in the latest uprising, has witnessed 'only' 70-plus deaths. Recent history lessons from 1987 and the period following it seem to have been forgotten. Srinagar's obeisance to the Indian government's diktat, the total disregard for Kashmiri youth and the systemic attacks on Kashmiriyat were the raison d'etre of the troubles that brewed in 1987, and same is the case at present. New Delhi cannot disguise this by insisting that Pakistan is fomenting the disquiet as it is quite capable of doing that on its own. 
It is unfortunate that Washington cannot see beyond its own imperialist interests. Instead of playing a responsible role in reducing tensions and pressing for a regional solution to Kashmir, it is playing sides. Pakistan's militarised nuclear capability that is on a par with its hegemonic neighbour and its key role in maintaining regional stability cannot be dismissed just because Washington may have decided to change bedfellows. It is Pakistan's moral responsibility to support any Muslim Kashmiri uprising against India's oppression. Pakistan also needs to decide on a clear course on Kashmir and not backtrack for the sake of normalising relations with India.

New Delhi's maximalist position by refusing to discuss the issue or probing the demands of its disenfranchised Muslim population has not helped. But relying on repression using its 700,000-plus strong forces stationed in Occupied Kashmir is not the solution either. Pakistan is blamed for its poor democratic record and pathetic state of human rights but what does India have to show? It is but a 'democracy of convenience'. Its strengths lie in its institutions and largely firm adherence to the Constitution but the arrogance it has displayed over the situation in Kashmir and its refusal to understand the grievances of Kashmiri groups that oppose New Delhi's draconian policies is mirrored only by what Israel has been doing. Is this where Kashmir is heading? The Kashmiri Intifada might prove to be New Delhi's undoing unless it steps down from its high horse to understand what the Kashmiris want. Blaming Pakistan can no longer work.

Published in The Express Tribune, September 13th, 2016.

Like Opinion & Editorial on Facebook, follow @ETOpEd on Twitter to receive all updates on all our daily pieces.