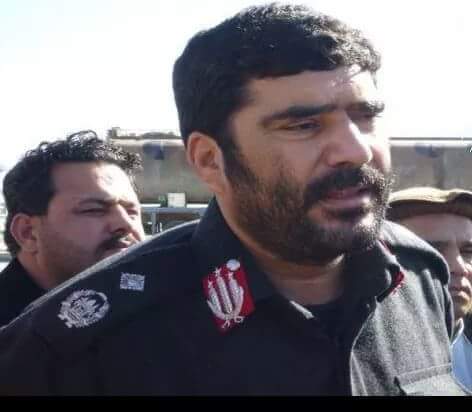 ---
JALALABAD, AFGHANISTAN: A senior commander in one of Afghanistan's most dangerous provinces was killed by a Taliban bomb on Sunday, adding to a heavy toll of senior officers killed in recent days.

Zelawar Zahid, police commander in the eastern province of Nangarhar, was killed by a roadside explosive device near a checkpoint in Hesarak district, a spokesperson for the local governor said.

Governor vows to resolve plight of Afghan nationals  

His death follows last week's suicide attack on the defence ministry in Kabul, in which an army general and two senior police commanders died.

In a tweet posted by the movement's spokesman Zabihullah Mujahid, the Taliban claimed responsibility for the attack.
https://twitter.com/Zabihulla13/status/774986843188264960

More than 1,000 Afghan police and soldiers had been conducting a large weapons clearing operation in Heserak district for the past few days, according to police officials.

Haqqani's brother sentenced to death

The operation, which had already faced multiple roadside bomb attacks, had resulted in nearly 80 weapons of various types being seized, police said.

Nangarhar, on the border with Pakistan, has been the focus of repeated security operations in recent months.

As well as a heavy Taliban presence, the province is also known as the main base for Islamic State in Afghanistan.
COMMENTS
Comments are moderated and generally will be posted if they are on-topic and not abusive.
For more information, please see our Comments FAQ