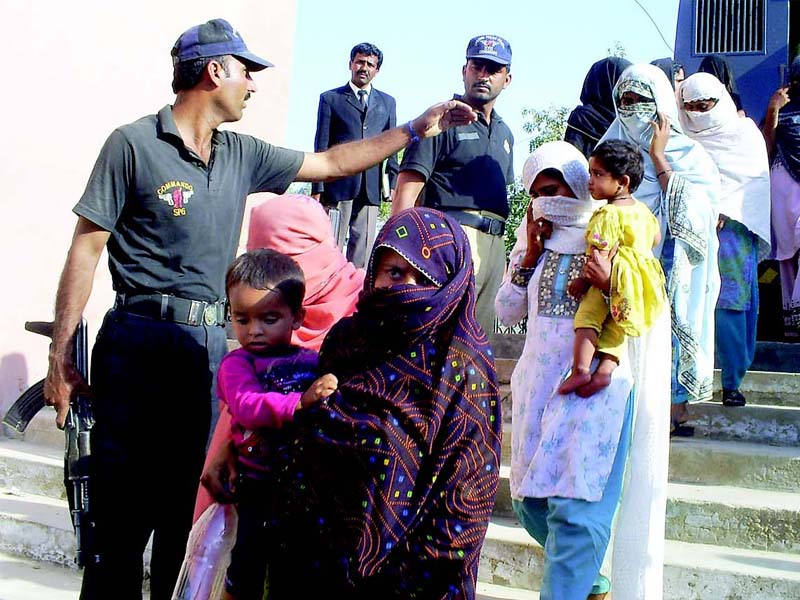 ---
SHABQADAR: A lady health worker's house was burnt down in Mohmand Agency following a land dispute.

Qimat Zari, who is a resident of Navi Kali, Prang Ghar in the agency spoke to journalist about her ordeal.

"The house was burnt down by a tribal elder, Malik Badri Zaman, over a land dispute," she said. "My in-laws paid the money and bought the land from their relatives. However, a group of influential tribal leaders approached the office of the political administration to alter the decision in Zaman's favour."

According to Qimat Zari, she and her family appealed to the commissioner's office against the decision. However, the officials also threw their weight behind Zaman.

"Now, I have appealed to the FATA Tribunal against the decision taken by the commissioner's office," she added. Qimat Zari said the tribal elders continue to interfere with the matter involving the land even though the case is under trial at the FATA Tribunal.

"When my in-laws stopped Zaman and others from resorting to aerial firing to snatch the property from us, they attacked us and burnt down the house," she added.




She said Rs175,000 is the fine levied by the political administrations on everyone involved in the aerial firing and burning of her house.

Qimat Zari added her in-laws have paid the fine. However, they have not received any receipt as proof of payment. She said important documents were burnt in the fire.

"After the attack, my in-laws and I are living in a rented house," he added.

She urged Governor Iqbal Zafar Jhagra to intervene in the matter so that she and her in-laws can be compensated.

Published in The Express Tribune, September 12th, 2016.