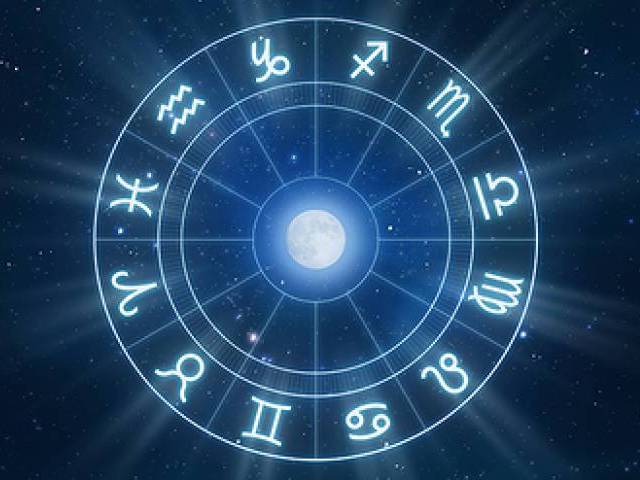 ---
Aries | March 20 – April 18


What seem petty disagreements are likely to be more serious. Knowing that, rather than do the minimum and hope things are calmer, delve into any issues right away. While they may be minor, it's likely you'll learn something. But the odds are good you'll nip a serious problem in the bud.

Taurus | April 19 – May 19




The time has come to draw the line with somebody who will merrily take advantage of situations that suit them, even if they inconvenience others, including you. The problem is that you, as somebody ruled by the gracious Venus, would never be as thoughtless. But not everybody benefits from its influence.

Gemini | May 20 – June 19




Obviously, you'd rather make crucial decisions about elements of your domestic or working life right away. However, with eclipses, on the 1st and, more important, the one yet to come, on the 16th, both triggering unexpected if not sudden changes, you're urged to keep your mind open and your plans flexible.

Cancer | June 20 – July 21




The time has come to discuss certain arrangements, both to clarify what's expected and the objective. Once you do this, you'll realise that your views and those of others diverge, and far more than you imagined. Talk things through now and you'll resolve any confusion, and without any of the dramas you dreaded.

Leo | July 22 – August 21




Planning ahead would be easier if you could be sure of the practical or financial side of arrangements. But with two eclipses, on September 1st and 16th, shaking things up, even the simplest of plans are unlikely to last. On the other hand, surprises could rearrange everything, and in your favour.

Virgo | August 22 – September 21




There's no wrong way to express genuine concern. If others object to your words, it may be they wish what you're saying wasn't true or, alternatively, the subject itself is a sensitive one. On your part, having raised the issue, back off and leave the rest to the individual in question.

Libra | September 22 – October 21




The arrival of Jupiter in Libra, last Friday, constitutes one of the best days in years. There's no question about that. Still, while some events will, unmistakably, be about progress, others may seem nothing but a disruption. Be patient. What seems least promising now could soon turn out to be brilliant.

Scorpio | October 22 – November 20




While you regard your stubborn streak as admirable, and view it as having stood you in good stead when facing unfair situations, it sometimes holds you back. And unless you're especially aware of what you're doing, that could be the case now. The solution. Explore absolutely everything that comes your way.

Sagittarius | November 21 – December 20




Clear cut as the situations you're dealing with and future plans seem, you're missing vital pieces of the puzzle. These are unlikely to appear until after September's second eclipse takes place, on the 16th. Between now and then, consider carefully whether those changes you so dread wouldn't be in your best interests.

Capricorn | December 21 – January 19




Long ago you developed a wariness about anything that comes too easy, from money, to achievements, to love. You're happy to work for what you want, while assessing your objective. Still, what appears from out of the blue now, and over the coming months, is just as good as it seems.

Aquarius | January 20 – February 18




When you commit to a plan, you keep it. But, not everybody feels that way. Which is something you're currently discovering. Instead of struggling to justify one particular individual's lack of reliability, simply acknowledge they aren't dependable. At all. That will make your life a lot easier in the long run.

Pisces | February 19 – March 19




Although you've experienced many Pisces Full Moons, one each year, in fact, eclipses are far rarer. This, which takes place on the 16th, is so powerful you may already be experiencing both the heightened feelings and dramatic changes it's ushering in. Pressing as decisions seem, for now, look and listen.

Published in The Express Tribune, September 11th, 2016.
COMMENTS
Comments are moderated and generally will be posted if they are on-topic and not abusive.
For more information, please see our Comments FAQ