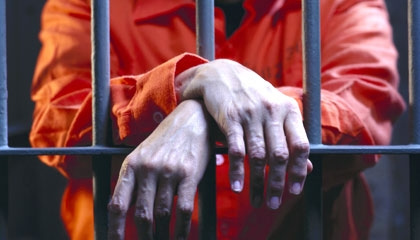 ---
WASHINGTON DC: Prisoners throughout the United States went on strike Friday, answering social media calls to protest prison living conditions in a mobilization whose magnitude remains difficult to assess.

US makes single largest transfer of Guantanamo inmates to UAE

Two Florida prisons -- Gulf Correctional and Mayo Correctional -- were placed on lockdown following "disturbances," according to the Miami Herald newspaper.

Late Wednesday at Holmes Correctional in northwestern Florida, a revolt involving more than 400 inmates preceded the nationwide strike.

The Florida Department of Corrections called it a "major disturbance involving several hundred inmates housed in multiple dorms."

The state's corrections department announced Friday the cancellation of weekend visits at the Holmes facility and the Gulf Correctional Institution Annex, without providing details.

Elsewhere in the US, activist groups took to social media and called for peaceful protests to improve the lives and working conditions of prisoners.

US sends Yemeni Guantanamo inmate to Italy, 78 detainees left

"They are participating in work stoppages, hunger strikes and sit-ins in protest of long-term isolation, inadequate health care, overcrowding, violent attacks and slave labor," the Incarcerated Workers Organizing Committee member Phillip Ruiz told the Miami Herald.

His group is among several leading the protest movement.

Friday's events occurred on the anniversary of the historic September 9, 1971 rebellion in which inmates took over and shut down upstate New York's Attica prison, a bloody uprising that prompted four days of intense negotiations.

Senators call for separate women jails

According to the Free Alabama Movement group, prisoners were also striking in Alabama, Texas and South Carolina facilities.

The US prison population has hit record levels, with more than 2.2 million individuals behind bars, including the mentally ill and petty criminals.
COMMENTS
Comments are moderated and generally will be posted if they are on-topic and not abusive.
For more information, please see our Comments FAQ