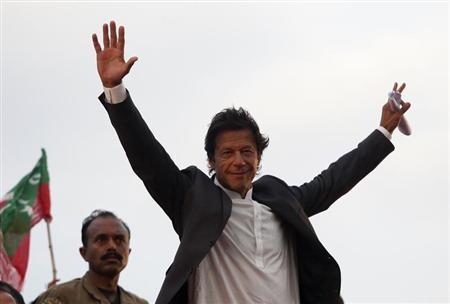 ---
The year is 2018. PM Nawaz Sharif – his fourth time as head of government – begins his tenure by assuring the nation to take heart; to not succumb to the sort of despair that attacks people who have lived too long in steady privation. The PM reminds everyone he is all too aware of the sort of life that comes without the promise of decent health care, electricity, clean drinking water, and the rest; it matters little that he himself hasn't lived a day without these key provisions, as a resident of Lahore he has vicariously witnessed it all and that counts just the same, he adds emphatically. He vows to rid the country of the scourge of power shortages, and vows to repeat this commitment with equal force in his next term as PM. He points to his mega projects: metro buses, orange lines, highways, roads, flyovers, bridges and tunnels – a bonanza of infrastructural delights. All these infrastructural measures, he claims, will forever resolve the deep structural issues of terrorism, law enforcement, clean energy, healthcare, illiteracy, income inequality, and water shortage. He cares not to elaborate further on this conspicuous claim. He couldn't even if he wanted to – the crowd before him has already erupted into a deafening applause.

Imran Khan's politics

Luckily, we're still in 2016 – two years away from this hair-raising scenario. There is, therefore, time for course-correction; time for people to think long and hard about what the Nawaz government has offered, and whether they prefer the status quo over the alternative. And let's face it, the only viable alternative at this point is an Imran Khan government.

Imran Khan the phenomenon is even more interesting than the man himself. Because the phenomenon of Imran Khan is the most accurate mirror to the pathology in the Pakistani psyche. Let me elaborate. Pakistanis have long cursed their fate, complaining about the venality of their leadership or the sheer lack of it. Ask anyone their diagnosis of the Pakistani problem, the response is reliably pat: the leaders are corrupt and incompetent; organised thieves, all of them, inflating their bank accounts through loot and plunder. They are the problem!

Very well then. We seem to have a consensus on the problem, the diagnosis seems clear, and the solution would seem to logically follow. What's the hold-up then? The hold-up is this: come election time, the same line-up of whiners will reliably vote for the same 'leaders' they resented all along.

And this is where Imran Khan comes in. Imran Khan is one of those rare – very rare indeed – Pakistanis, who did great things for a country that's had little in the way of achievements in its 69 years of existence. Yet, when it comes to Khan, the most barbed criticism gushes forth from the Pakistani commentariat. 'Khan is a terrorist sympathiser, look he just gave Madrassah Haqqania a Rs300 million fund.' 'We are tired of Khan's dharna and container politics.' 'Khan has double-standards!'

Political pressure: Imran Khan ups the ante

Admittedly, Khan is far from perfect. It bears little repeating: his previous dharna went way past the point of diminishing returns. And he is allegedly soft on the Taliban. Ultimately, though, there is method to his madness. Consider the criticism that he is soft on the Taliban. Many Pakistanis are rightfully outraged by the Taliban. But in their reaction, they often ignore or fail to properly understand the conditions that created the beast. In this backdrop, anyone who fails to take an absolutist position is rendered suspect. Just like when people at Trump rallies get riled up and dismiss as 'Moslem apologist' anyone venturing to offer a degree of nuance to the discourse. This is the sort of arrogant absolutism which ignores the weight of history and ground realities. Some Pakistanis forget, just like people at Trump's rallies, that it usually takes bad strategy, bad planning, bad actions, and some significant duration of time for a group like the Taliban to form, organise and menace. This is not to suggest one necessarily negotiate with such groups, and if that's the charge levelled against Khan, then many in the political establishment, including Nawaz Sharif, stand equally, if not more, convicted. Besides, Khan has repeatedly condemned LeJ and TTP and other militant groups; rather, what Khan seems to be saying is that killing the bad guy is easy, but changing the conditions which create him takes time and effort. Such effort includes engagement and dialogue (not to be mistaken with crazy concessions). It includes attacking the structural rot and administrative holes where the terrorist mindset is born. It might even include funding a madrassa on the condition it reform itself – read the 'reform' part again. But you see, most absolutists would have madrassas removed altogether, because of course that's the simple solution. Just like building walls to keep immigrants out is a simple solution.

The other thing is performance. Khan's PTI is delivering on a structural level. In K-P, police reforms have been impressive. The results: depoliticisation of police (KPPO 2016), reduction of corruption -- thousands of convicted policemen either suspended or handed other punishments – merit-based NTS Test for recruitment and a robust online FIR system (thousands of FIRs filed already). To attack corruption, there is the Ehtesaab Commission that spared not even a sitting PTI minister. Even the NAB in K-P is fairly autonomous and has so far recovered thousands of rupees of looted money. The notorious patwari system has been watered down. To enhance governmental transparency, the Right to Information law -- one of the most progressive laws in Pakistan's recent legislative history -- is another great achievement. In terms of health care: free medicine is available in government hospitals and the Sehat ka Insaf programme was launched to confront the challenge of polio, so far with encouraging results. In the education department, Tameer-e-School campaign was launched to rebuild thousands of decrepit schools all across the province. As per various education indicators such as Out Of School Children and Gross Enrolment Rate, K-P is faring better than the other provinces. Teacher attendance has been prioritised, with errant/absent teachers either fined or fired. School data is available online for the public to view. There is ongoing effort to standardise the entire education system so there is one curriculum for all schools across the province. And since the PTI is the party for justice, the Peshawar High Court has introduced E-Citizens Grievance Redressal System — an avenue to offer speedy justice to the people of K-P and tribal areas. Remember: one of the reasons behind the Taliban's initial rise was lack of provision of justice. These are all steps in the right direction.

PTI will soon come into power: Imran Khan

In 2008, America faced a choice between a celebrated war veteran and an unknown black senator from Illinois. Disillusioned with the status quo, Americans voted for change. Pakistanis, too, have long demanded change, but have paid little heed when it has knocked on their door. So yes, attack Khan all you want, but be very aware that at this point most of the structural fixes that need to be made to repair the     rusting husk of our governmental machinery are coming from the hammer blows of only one man and his party. Think about that before you cast your vote in the next elections. 

Published in The Express Tribune, September 8th, 2016.

Like Opinion & Editorial on Facebook, follow @ETOpEd on Twitter to receive all updates on all our daily pieces.
COMMENTS (29)
Comments are moderated and generally will be posted if they are on-topic and not abusive.
For more information, please see our Comments FAQ