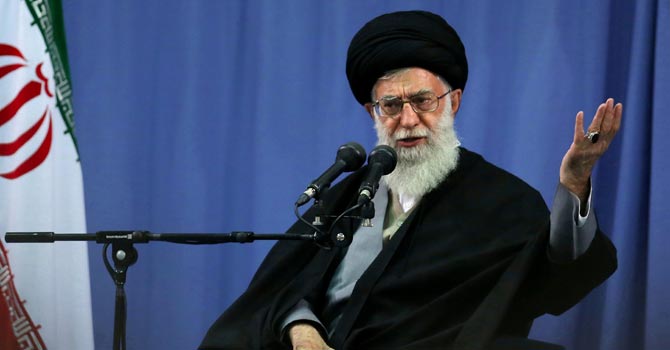 ---
RIYADH: Iran and Saudi Arabia verbally sparred on Tuesday a day after Iranian supreme leader Ayatollah Ali Khamenei directed barbs at Riyadh over last year's Hajj tragedy.

In a furious rebuke over Iranians being blocked from this year's pilgrimage, Khamenei on Monday asked the Muslim world to challenge Saudi Arabia's management of Islam's two holiest sites of Makkah and Madina.

Top Saudi cleric Grand Mufti Abdulaziz al Sheikh on Tuesday retorted by berating Iranians as 'non-Muslims', and referring to their pre-Islamic beliefs while differentiating them from the Sunnis who make up the main branch of Islam.

The sparring intensified with Iranian Foreign Minister Javad Zarif later hitting back at the cleric stating that there was no resemblance between them and 'bigoted extremism' that was being preached.

Published in The Express Tribune, September 7th, 2016.
COMMENTS
Comments are moderated and generally will be posted if they are on-topic and not abusive.
For more information, please see our Comments FAQ