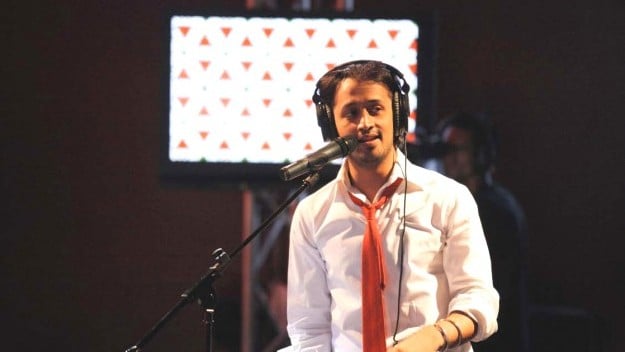 ---
KARACHI: There is a lot happening on Twitter this week. Sachin Tendulkar joined the microblogging site and was welcomed on the website by Bollywood celebrities.

The Indian newspaper Mid Day is campaigning for Tendulkar to outdo about five million followers of Ashton Kutcher, who himself at one point challenged CNN. Whether Tendulkar will beat Kutcher's fan-following or not is a separate issue. For now, we present the best tweets this week.

Sachin Tendulkar

My kids are happy that I am finally on Twitter. They have been trying to get me to join Twitter or Facebook for ages. I am still getting the hang of it.

Jimmy Kimmel

If I was a cow, I would definitely move to India.

Mahesh Bhatt

Do you know that a Muslim immigrant named Alioune Nias from Senegal first sounded the alarm and helped stop the Times Square bomb plot?

Atif Aslam

Real disappointment from Pakistani cricket team's performance but wish them luck for future.

Shah Rukh Khan

Success is such a personal and subjective achievement and we keep measuring it by exterior material standards. That is why we remain unhappy.

Karan Johar

I am excited like a child, tweeting on my flight seat. [I] am technologically challenged so this is like an achievement for me.

Shilpa Shetty

Regarding Kasab, if he escapes the death penalty, then we must abolish capital punishment for what other crime would you say is worse?!

Anupam Kher

Mission accomplished. Man with the wig will get rid of it. [I] told him benefits of being bald ... how he can live a hairless but a fearless life.

Ashton Kutcher

Headed to Time's 100 Most Influential Dinner meanwhile I cannot even influence housekeeping to restock my mini bar.
COMMENTS (1)
Comments are moderated and generally will be posted if they are on-topic and not abusive.
For more information, please see our Comments FAQ