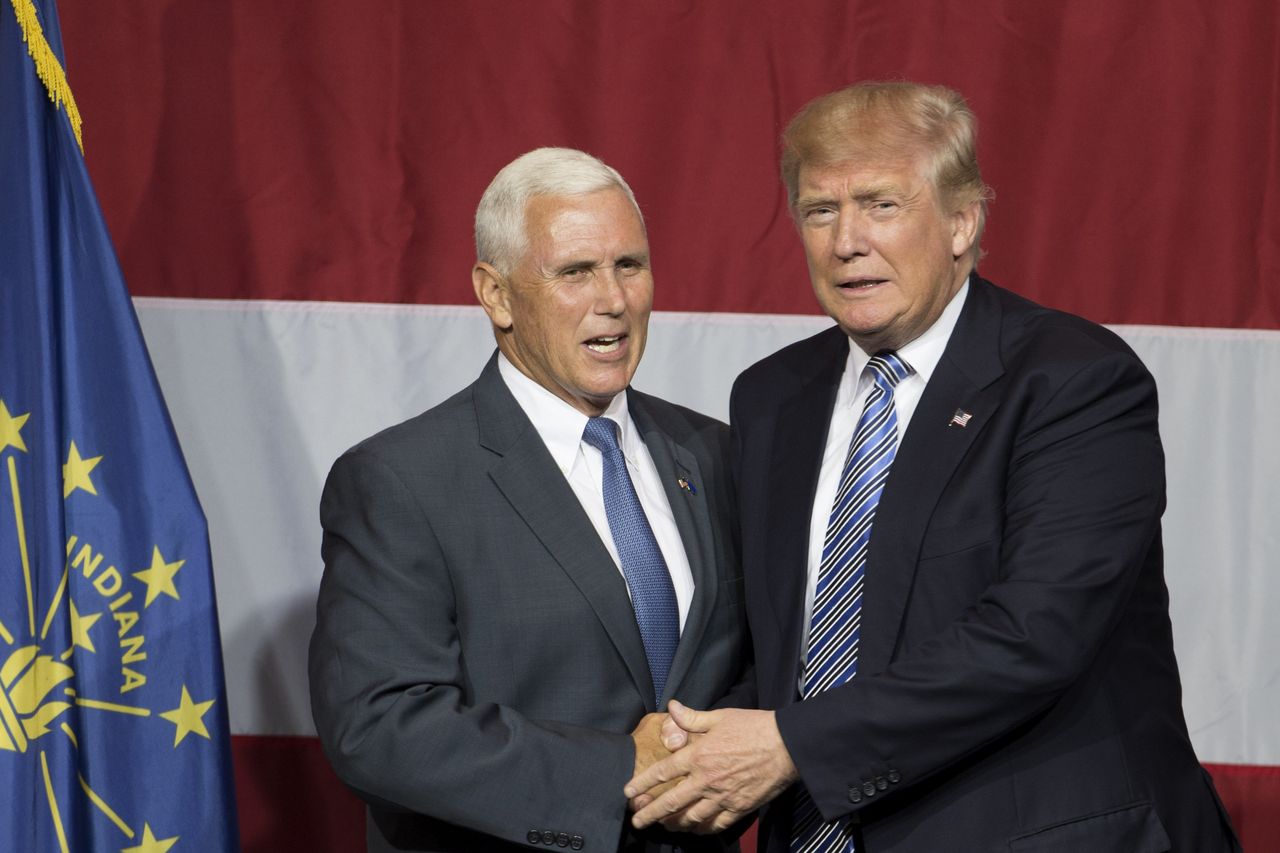 ---
WASHINGTON: Republican vice presidential nominee Mike Pence said in an interview Sunday he would release his tax returns this week but that Donald Trump had not budged from a plan that might see his own kept under wraps until after election day.

"Donald Trump and I are both going to release our tax returns," Pence, the Indiana governor, said on NBC's "Meet the Press." "I'll be releasing mine in the next week. Donald Trump will be releasing his tax returns at the completion of an audit."


On #MTP, Pence says he'll release his tax returns this week -- and that Trump also will after the audit is finished. https://t.co/TEl15sxKQX

— Meet the Press (@MeetThePress) September 4, 2016


Is Donald Trump meeting Bollywood stars in an event against 'terror'?

When the NBC interviewer suggested that the audit - by the US Internal Revenue Service (IRS) - might not be completed until after the Nov. 8 election, Pence replied only, "We'll see."

The release of such returns has been a tradition of American presidential politics for a half-century, and Democrat Hillary Clinton and her running mate Tim Kaine have already released theirs.

But Trump has deferred, saying he cannot release his until the IRS completes its audit. That agency has said Trump is free to release the returns whenever he wants.

This startup will be able to tell you if Donald Trump is lying

His failure to do so has fueled speculation that he fears some embarrassing revelation: perhaps that his fortune is far smaller than the $10 billion he speaks of, that he has donated far less to charities than he suggests, or that he has awkwardly close business ties to Russian interests.

Clinton's returns, released last month, showed she and her husband, former president Bill Clinton, had adjusted gross income of $10.6 million last year, placing them at the very top of American households. Kaine and his wife had income of $313,000.

Trump's campaign has said his wealth is "in excess of $10 billion," and he has tied his populist pitch to his acumen as a successful businessman and leader.

A detailed analysis by Fortune magazine suggested that the actual figure might be closer to $3 billion or $4 billion.
COMMENTS
Comments are moderated and generally will be posted if they are on-topic and not abusive.
For more information, please see our Comments FAQ