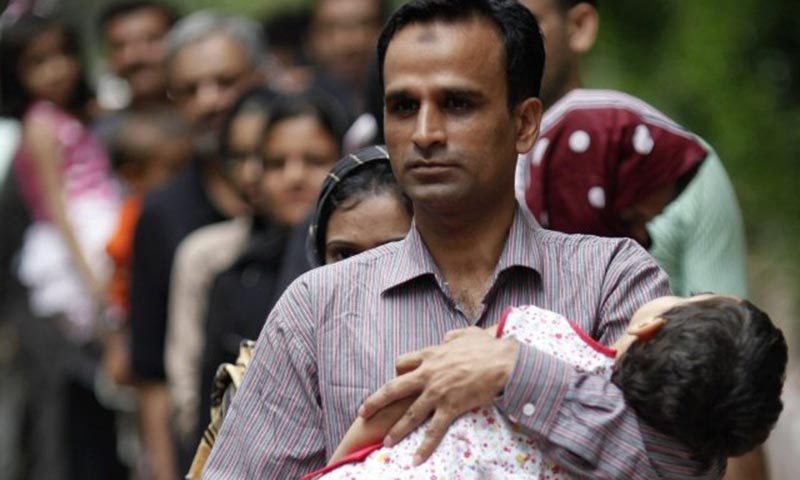 ---
KARACHI: The number of Pakistanis applying for asylum in the three western countries have spiked in the past year.

Data released by Germany, England and the US recently showed that over 10,000 Pakistanis had sought refuge in these three countries over the past year.

Of the three, Germany saw the most number of Pakistanis apply for asylum. Data from the German interior ministry showed that 9,185 Pakistanis applied for asylum from January to July 2016 (including 156 with repeat applications), the eighth largest group of asylum applicants.

42 Pakistanis deported from UK arrive in Islamabad

This was a nearly threefold increase from the same period in 2015 when 2,546 Pakistanis applied for asylum.

Germany, which saw over half a million migrants arrive from June 2015-June 2016, has been turning away and deporting an increasing number of migrants in recent months. According to a separate report leaked by the German government and obtained by The Express Tribune, Berlin turned away some 13,000 people at its land borders from January to July 2016 for having invalid documents, including 529 Pakistanis. Separately, at least 117 Pakistanis were deported though only 34 were sent back to Pakistan.

In the UK, 2,992 Pakistanis applied for asylum from June 2015 to June 2016 with only 16 per cent of the applications approved.

Data released by the British Home Office this week showed that this was up from the 2,313 Pakistanis who applied for asylum from June 2014-2015. Despite the increase, Pakistan slipped from two to three for the countries whose citizens were applying for asylum owing to a jump in the number of applicants from Iran and Iraq.

Pakistanis make up around three per cent of the 283,078 migrant arrivals in Europe this year.

Pakistani refugees arriving in the US also saw a marked increase in 2016. Data from the US Department of State Bureau of Population, Refugees and Migration showed that as many as 376 Pakistanis applied for refuge in America so far in 2016. This was up from 205 in 2015 and the highest at any point since 2011.

Overseas Pakistanis face property grab back home

The data, which classified the refugees by religion, showed that most of those who sought refuge were Ahmadis, with around 247 applying for refuge in the current year, up from 61 in 2015.

At least 78 Christians (up from 76 in 2015) also sought refuge in the country in addition to 33 Shias (up from 15 in 2015). Data from the past five years showed that Ahmadis were the single largest group of Pakistanis seeking refuge in the US with 746, accounting for over half of all Pakistani asylum applicants. Another 240 Christians and 66 Shias sought refuge.

However, their reasons for seeking asylum was not immediately clear.

Published in The Express Tribune, September 3rd, 2016.