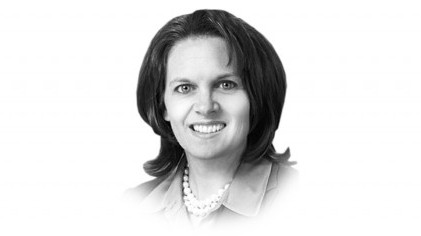 ---
Pakistani-American Faisal Shahzad's attempt to bomb New York's Times Square will test US-Pakistan ties, which are already strained by mutual mistrust and differing perceptions of regional security. While the investigation of Shahzad is in its early stages, it is probable that he had contact with international terrorist networks during his five-month stay in Pakistan that helped motivate and train him for the attack.

Whether or not the US and Pakistan can cooperate in fully investigating the case seems likely to drive the future direction of relations between the two countries. Early signs indicate Pakistan has moved swiftly to detain and question his contacts and family members. Still, many Pakistanis distrust the US, and that's leading them to believe the entire case may be a conspiracy against Pakistan. The US is preparing a list of requests for Pakistan to drive its investigation. Washington will almost certainly want access to those already detained in Pakistan and possibly others, which could fuel public controversy in Pakistan in light of suspicions about the case. Moreover, if it turns out he had links to India-related groups like Jaish-i-Muhammad or Lashkar-e-Taiba, Washington's efforts to cooperate with Islamabad will become strained unless Pakistan's military takes steps to sever ties between its intelligence services and these groups, and to neutralise their operational capabilities.

Initial reports indicate that Shahzad was escorted to the tribal areas from Karachi by a person linked to Jaish and may have attended a terrorist training camp run by Pakistani Taliban trainer Qari Hussain Mehsud. Given increasing cooperation and cross-pollination among various terrorist groups in Pakistan, it is clear that a policy of tolerating some terrorist groups while fighting others is self-defeating. The goodwill generated during the first round of the US-Pakistan Strategic Dialogue in late March has boosted ties between Washington and Islamabad and could help the two sides navigate the challenges in dealing with the Shahzad investigation.

Acknowledging that 'security' involves more than defeating insurgents, US Secretary of State Hillary Clinton highlighted the importance of investing in human development and meeting the needs of average citizens.

The imperative for broader US-Pakistan engagement beyond the terrorism issue was highlighted during a recent US-Pakistan civil society dialogue I attended sponsored by the US Muslim Engagement Initiative — an influential US-based organisation that seeks to improve the quality of dialogue between the US and Muslim communities. The conference highlighted the need for the civil societies of both countries to engage on issues like energy and agriculture and in youth dialogues that will sustain bilateral ties between the two nations into the next generation.

There are no quick and easy solutions to bridging the gaps that separate the US and Pakistan, specifically the two countries' divergent objectives on Afghanistan and the role of the Taliban in determining the future of that country. Pakistan is eager to make demands, including telling the US it wants a "significant downgrading of Indian presence and influence in Afghanistan." Yet it would be not only morally objectionable but also strategically short-sighted for the US to ask India – a fellow democracy and strategic partner with similar counterterrorism objectives – to pull back assistance programs and political engagement in Afghanistan.

Washington instead must convince Islamabad that it can maintain strong partnerships with both Pakistan and India as long as they are both working to promote stability and prosperity in the region and beyond. Where the US will make choices, however, is when it comes to the kind of values it promotes in the region, such as democracy and religious pluralism. If Pakistani goals in Afghanistan diverge from these values, it is difficult to see how the US and Pakistan could work together.

The Times Square terrorist attempt highlights the need for Pakistan to deal firmly and unambiguously with all terrorists, including those targeting arch-rival India. The challenge for America remains convincing Pakistani leaders that pursuing comprehensive and consistent anti-terrorism policies does not mean sacrificing a 'strategic asset'.
COMMENTS (1)
Comments are moderated and generally will be posted if they are on-topic and not abusive.
For more information, please see our Comments FAQ