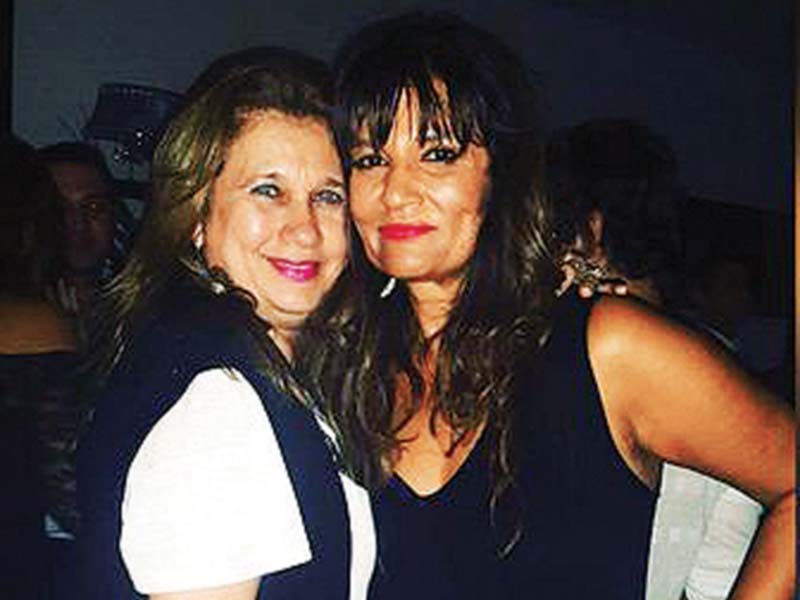 ---
Frieha Altaf, owner and CEO of Catwalk Productions and her sister Neshmia Ahmed, CEO of Grandeur Art Gallery, take a walk down memory lane. From arguing with each other over their baby brother and breaking a hospital's water cooler to sharing mutual love for travel — these sisters reminisce about it all

What's your first memory of each other?

Neshmia: Playing with water pipes in the garden.

Frieha: My first fight with my sister was at the hospital. We were fighting over our baby brother, and saying, "the baby is mine," and Neshmia in anger broke the water cooler at the hospital.




What is the craziest thing you have done together?

Neshmia: Scuba diving in 1990.

Frieha: While playing with a doll, we put a nylon scarf on its head and left it near a lantern in the room where our baby brothers were also sleeping. It accidently caught fire, but thankfully no one got hurt as our neighbours notified us on time.

What did you get punished for the most as a child?

Neshmia: Stealing chocolates.

Frieha: Bad grades!

If you could only wear one piece of clothing for the rest of your life, from the others closet, what would it be?

Neshmia: The only thing I want to spend the rest of my life in is my soft M&S sleeping suit.

Frieha: Usually it's the younger sibling who gets the hand-me-downs, but as she got married younger and richer, it was the other way around for us.




If you could swap places with each other, what's the first thing you would do?

Neshmia: I would swap our hair, as I have short hair and Frieha has very long hair.

Frieha: I would spend all my time with her grandson.

What is the one thing you love about your sister?

Neshmia: Her ambitious drive.

Frieha: How everybody loves her.

If you are fighting with each other, how do you make up?

Neshmia: By saying sorry, although it is hard to do.

Frieha: We just shout it all out. We don't keep it within us, our fights are, 'fights for the sake of fighting', but then we are perfectly fine with each other after.




What is the one secret talent your sister has, that you wish you did too?

Neshmia: She can dance!

Frieha: She can snow ski.

Describe your sister in three words:

Neshmia: Bold, beautiful and charismatic.

Frieha: Fun, loveable and giving.




Which fictional character is your sister most like?

Neshmia: Maleficent. Angelina Jolie with her black hair in this movie reminds me of her!

Frieha: Lucille Ball from I Love Lucy.

How are your personalities similar?

Neshmia: We are completely different, only our voices are the same.

Frieha: We both love travelling, music, friends, family and art.

I can't live without my sister because…

Neshmia: She is the only sister I have.

Frieha: And she is the only one I have.