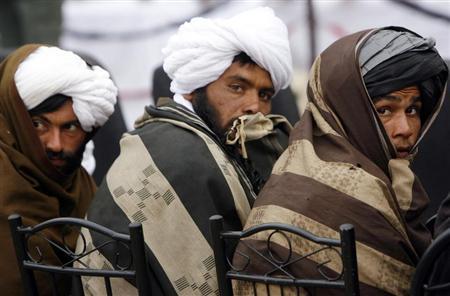 ---
ISLAMABAD: The Organisation of the Islamic Cooperation (OIC) will hold an international conference of Islamic religious scholars in the holy cities of Makkah and Madina on October 8-10 to promote peace and reconciliation in Afghanistan.




The Taliban have, however, rejected the conference as an 'intelligence ploy' and urged Ulema to stay away from the gathering that could give a "legal face to the illegitimate Kabul administration". Notwithstanding, the Pakistan Ulema Council has said it will send delegates to the meeting for the cause of peace in Afghanistan and the world.

OIC Secretary General Iyad Amin Madani met Afghan Chief Executive Dr Abdullah Abdullah and Foreign Minister Syed Salahuddin Rabbani in Kabul on Sunday and informed them about the upcoming conference.

"The conference is a good opportunity for Ulema to debate and make a decision about the ongoing un-Islamic war and brutalities [in Afghanistan] in light of the Islamic injunctions," Dr Abdullah said.

This is the first time since the collapse of the Taliban regime in 2001 that the OIC has come up with some role in the Afghan peace process.

Madani said the conference would not only help restore peace in Afghanistan but would also play a key role in changing the mindset in the region, according to a statement issued by Dr Abdullah's office.

Afghan Foreign Minister Rabbani, during a separate meeting with Madani, voiced hope that the forum would help promote peace in Afghanistan.

The OIC secretary general was in Kabul after holding talks on regional peace in Islamabad on Saturday.

Taliban reject conference

The Afghan Taliban, who have stepped up attacks in the recent weeks, dismissed the conference as an "attempt to legitimise the presence of infidel invaders in Afghanistan by providing misleading information and painting the legitimate Jihad of the Mujahideen as corruption".

The Taliban appealed to the scholars of Afghanistan, Pakistan, India, Saudi Arabia and other Arab nations to stay away from the moot. "In order to give a legal face to the illegitimate Kabul administration and the deceptive peace process efforts, the enemies of our religion, country and independence want to fool internationally respected scholars and Islamic countries by convening a conference of Islamic scholars in Saudi Arabia," the Taliban said in a statement.

Published in The Express Tribune, August 22nd,  2016.