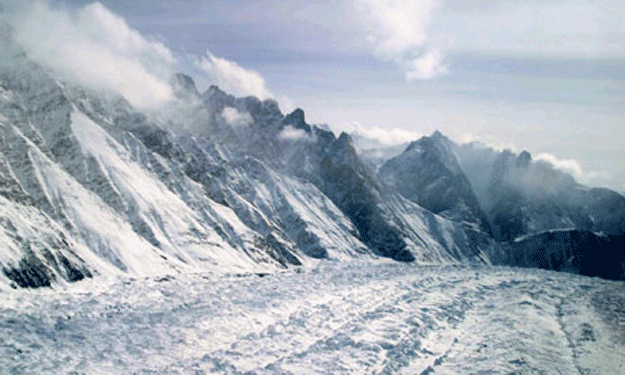 ---
MANSEHRA: At least three women tourists were buried alive under a glacier near Naran city of Khyber-Pakhtunkhwa, police said on Sunday.

"Some picnickers from Karachi were on the visit to Naran when three women who were reportedly close relatives opted to shoot selfies under a narrow place overlooking a heavy glacier on Lake Saiful Malook road at around 4pm," sources quoted eyewitnesses as saying.

"They were taking selfies when the glacier collapsed, burying the women alive." Their bodies were recovered after an hour's effort, and shifted to Naran hospital.

The deceased were identified as Rozina Bibi, wife of Muhammad Salim; Irum Waqar, wife of Waqar; and Nimra Sufiyan, wife of Muhammad Sufiyan.

11-year-old girl, parents drown in K-P after selfie goes wrong

Police said the bodies of the victims were handed over to the relatives who were accompanying them during the visit.

Earlier this week, five people, including two women and a minor girl, lost their lives after falling in river Kunhar in Balakot Tehsil of Kaghan Valley while taking selfies.

So-called "selfie deaths" have surged with the global rise of smartphones. On July 5, Peruvian police recovered the body of a South Korean tourist under a waterfall in the Amazon jungle, days after he fell in while taking a photo of himself.

A week earlier a 51-year-old German tourist plunged 200 metres (650 feet) to his death while posing for a photo on a mountainside at Peru's top archaeological site, Machu Picchu.
COMMENTS (1)
Comments are moderated and generally will be posted if they are on-topic and not abusive.
For more information, please see our Comments FAQ