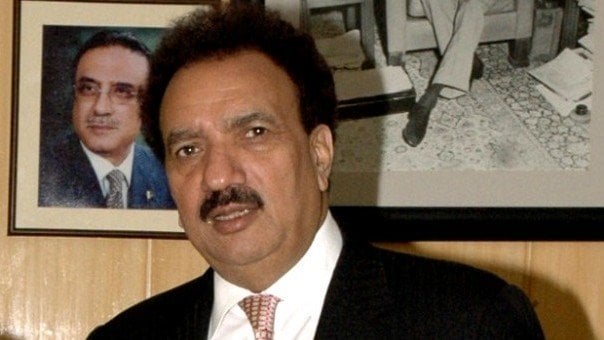 ---
ISLAMABAD: Interior Minister Rehman Malik said on Saturday that Pakistan will carry out an investigation into the Faisal Shahzad case. He added that no outsiders will be involved in the internal investigation.

The interior minister also said that Pakistan has received an application by the US to begin formal investigations against the New York terror suspect.

Speaking to the media at Ministers Colony in Islamabad, Malik  denied that an FBI team has already arrived in Pakistan for investigations . He said Pakistan will fully cooperate with the US in the investigation process.

Malik assured any possible links between Faisal Shahzad and the Taliban or his links to the Waziristan area will be thoroughly probed.
COMMENTS (9)
Comments are moderated and generally will be posted if they are on-topic and not abusive.
For more information, please see our Comments FAQ