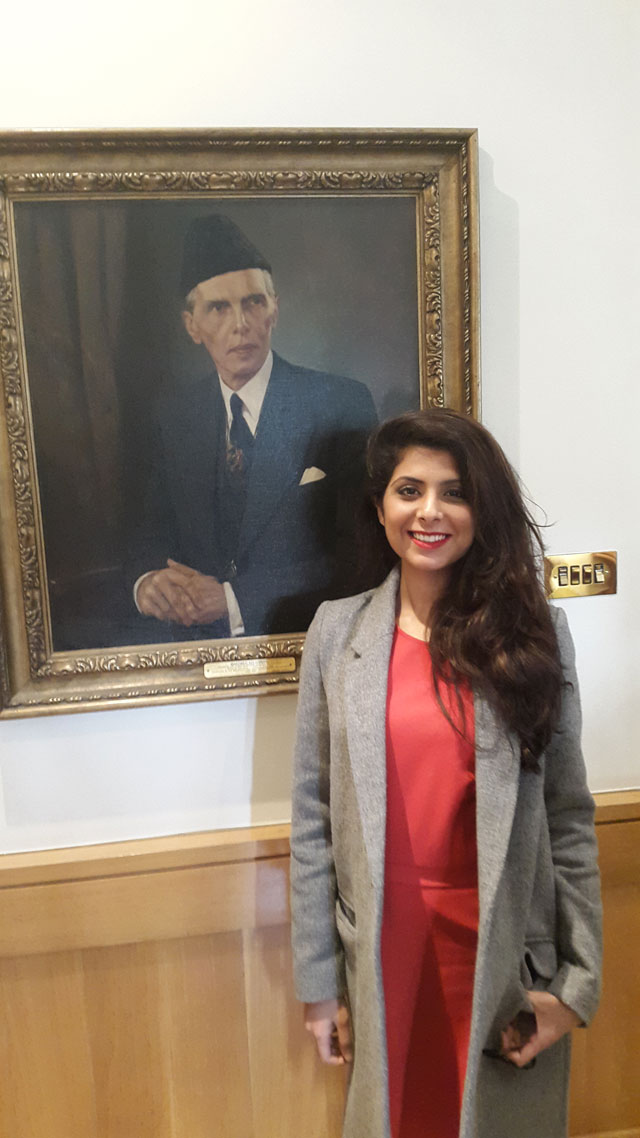 ---
Maryam Atta Malik is nothing short of genius.  She was only 13 when she decided to become a lawyer.

Not only is she a barrister today, she is also the recipient of Lincolns Inn's Joan Denning Prize for topping the Bar Professional Training Course (BPTC) across the Commonwealth. The Joan Denning Prize is awarded to a student who obtains an 'outstanding' in the exceptionally demanding BPTC.


Graduate Maryam has received the @lincolnsinn Joan Denning Prize for the top performing student in the commonwealth! pic.twitter.com/DsSEEzDcRY

— UWE Bristol (@UWEBristol) August 15, 2016


During an interview with The Express Tribune, Atta who recently got to know her result says she still hasn't fully grasped it.

"It hasn't sunk in yet. I was expecting a good result, but not this," she adds.

Pakistani student tops international LLB exam

Elaborating her experience, Atta says she had not anticipated how difficult the course was going to be. However, within the first week of starting university she realised how extraordinarily demanding the course was.

Recalling her schedule she says she used to wake up at 7am, have black coffee, attend her earliest classes, eat something, head to the library, head home, relax for 15-20 minutes, have more black coffee and get back to studying. She says she couldn't enjoy weekends because she had to study. "I used to spend most of my time in the library…I've spent nights there," Atta says.

Atta's affiliation with law began after she came across a documentary on rape which highlighted the number of unreported rape cases and the outcomes of those that made it to court. She realised there was a dearth of people fighting for women in Pakistan.

Recently, after appearing on a radio show, Atta says she was surprised to find how little women in Pakistan know about the rights granted to them under the Nikahnama. She wants to work to educate people about their rights. "People need someone to explain their rights to them. It's not one person's responsibility, it's the responsibility of the state," she adds.

Furthermore, Atta particularly wants to work towards establishing ethical practices in the legal system by introducing a code of conduct.

Girls grab top four positions in HSSC exams

For students who want to follow in her footsteps, perseverance is key. "There are going to be times when you feel like everything is falling apart. But you have to push through," Atta says. She recommends having a short-term and a long-term goal and then finding a way to achieve it. She also stresses the importance of being organised. " You can't be lazy," she adds.

Do you have a role model? I ask her. Her answer is short.

"No. My future self is my role model"

Where do you see yourself in 20 years?

"I'll either be a very successful lawyer or a high court judge," she says with confidence.

Towards the end of the interview, Atta expresses gratitude to her tutors, friends and parents. She makes a special mention of her father, who was initially averse to the idea of her becoming a lawyer. He is now her greatest supporter.