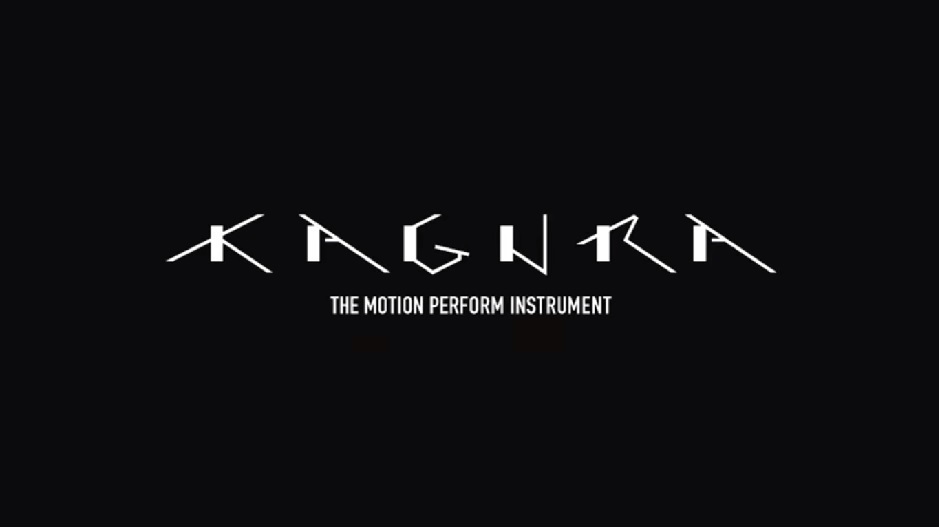 ---
"I wanted to learn the piano as a child but my parents said, 'Boys don't need to learn things like that.'"

As an adult, Shunsuke Nakamura still hasn't had much luck.

"I bought a guitar. I couldn't play. I tried. I hate practicing," he laughs. "I thought it would be easier to make an instrument than learn to play one."

Keeping the beat: From stringing guitars to mending music

Watching someone perform with the motion capture instrument Kagura, or "god entertainment" in Japanese, feels like looking into the future. The software combined with a webcam lets you use your body as an instrument. To the audience, it looks like the performer is playing air.

Music for all

"A lot of people have been creating their own instruments," says Shunsuke. "But it's hard to make a general instrument. The person who made it ends up being the best performer the entire time."

Shunsuke and his team at Shikumi Design are looking at things from a non-musician point of view. Kagura is easy for beginners and even children to start. You can play on top of pre-made loops and add a few sounds for fun, or compose your next masterpiece entirely from scratch.

Shunsuke believes anyone can be a creator. "Listening to the same recorded music over and over again is a very short period in the history of music." The way we enjoy music will expand. "Instead of listening to completed songs, people will make their own or add their own part as a remix. It's participation music."

The team looks to famous holographic anime performing artist Hatsune Miku as an example. The 16-year old virtual idol is a singing synthesizer for which anyone can write songs. Her live concerts sell out and she is even scheduled to perform with the Tokyo Philharmonic Orchestra later this month.

Beyond revival: Swat's music industry loses its sheen

"Hatsune Miku is a place to aim for," remarks Shunsuke. "They made a voice into an instrument." However Shunsuke feels that the Hatsune Miku project limited itself by placing too much on the character and the anime image it conveys. It may be one of the reasons Miku hasn't connected with a wider audience.

"We want Kagura to be a neutral instrument." That's why the design firm has not used it in any of its marketing or advertising projects yet. The goal is to release it into the wild and see what type of personality it picks up on its own, rather than setting a brand in the beginning.

After a year-long beta test, the team has been developing a paid version with more tools for professional musicians and now has a Kickstarter campaign as an official start.

All in

"I am dedicating 90 percent of my time to Kagura now."

In a previous interview Shunsuke remarked that this is a do-or-die year.

"We have been working on this for 10 years. It's hard to know how much we have spent since it's coming from normal salary costs, but I imagine we spent at least US$300,000." That's a lot of money to direct away from Shikumi Design's main business for something that began as a research project more than a decade ago.

Baloch folklore: Music in a time of uncertainty

Regardless, Shunsuke's passion is unbreakable. "I feel like if we go this way it could be our next business or at least connect to it. Kickstarter is just one way to test that." Currently Kagura is 80 percent of the way to its US$20,000 funding goal with nine days to go.

"We will use the funds to speed development. It's only been one person coding this whole time." Shunsuke mentioned a smartphone version is also in the works.

If Kickstarter doesn't work out, the team remains dedicated.

"We will still carry on. It will be slower, but we will get this out there."

This article originally appeared on Tech in Asia.


COMMENTS
Comments are moderated and generally will be posted if they are on-topic and not abusive.
For more information, please see our Comments FAQ