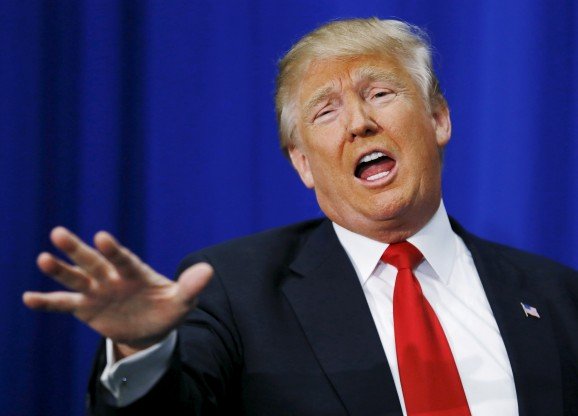 ---
WASHINGTON,: More than 70 influential Republicans have signed a letter urging the party to stop spending money on Donald Trump's presidential campaign and direct it instead to November's congressional races, a news report said on Friday.

"We believe that Donald Trump's divisiveness, recklessness, incompetence, and record-breaking unpopularity risk turning this election into a Democratic landslide," read a draft text of the letter to Republican National Committee Chairman Reince Priebus, which was obtained by the Politico newspaper. It called for an "immediate shift" of party funding to Senate and House races, to aid down-ballot Republicans whose own election prospects have been harmed by Trump's unpopularity.

Obama says Trump 'unfit' to serve as president

"This should not be a difficult decision, as Donald Trump's chances of being elected president are evaporating by the day," the letter said.
The letter cited various actions by Trump that the signers said have "alienated millions of voters of all parties."

"Those recent outrages have built on his campaign of anger and exclusion, during which he has mocked and offended millions of voters, including the disabled, women, Muslims, immigrants, and minorities," the letter said, according to Politico.

"He also has shown dangerous authoritarian tendencies, including threats to ban an entire religion from entering the country, order the military to break the law by torturing prisoners, kill the families of suspected terrorists, track law-abiding Muslim citizens in databases, and use executive orders to implement other illegal and unconstitutional measures."

Eyeing Trump, Obama slams 'trash-talking' of military

So far, the letter has been signed by a number of key former party staff members and officials. Politico reported that it began circulating this week and is expected to be sent to Priebus next week.

Meanwhile, Politico reported in a separate article that a meeting is planned Friday between Trump advisors and Republican Party officials at the request of the nominee's campaign, in a possible sign that Trump is seeking help in rescuing his foundering campaign.

Only 9% of America chose Trump, Clinton as nominees

"They want to patch up a rift that just keeps unfolding," a source told Politico, speaking about Friday's sit-down, which is to be held in Orlando.

"They finally realise they need the RNC (Republican National Committee) for their campaign because, let's face it, there is no campaign," the source said.
COMMENTS
Comments are moderated and generally will be posted if they are on-topic and not abusive.
For more information, please see our Comments FAQ