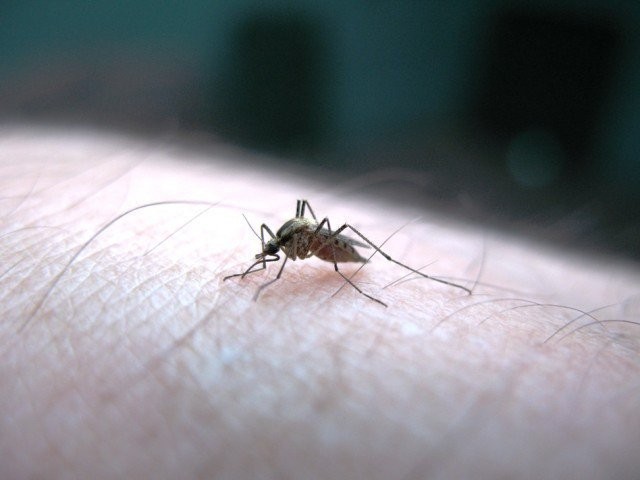 ---
LAHORE: The Health Department has announced a helpline (0800-99000) to deal with the threat of a dengue outbreak due to monsoon rains.

"People can call the helpline if they experience fever, severe headache, body aches, joint pains, loss of appetite, nausea or observe skin rashes on their bodies," said a spokesman of the Health Department.

"During the rainy season, inundated localities may cause a dengue outbreak. People with these symptoms should immediately see a physician and get their blood samples examined from a certified laboratory," he said.

The spokesman said that an emergency departmental meeting would be held on Thursday (today) to discuss the weather situation. "Officials from all districts will participate in the meeting through video link to discuss precautionary measures for dealing with dengue fever threat," he said.

The spokesman said that during the meeting, a decision would be taken regarding launching a public awareness campaign about the disease and to eliminate mosquito-breeding sites. "It is important and people need to contribute by removing stagnant water from their homes," he said.

A few months ago, the Health Department had established committees at union-council level and formed inspection teams to oversee spraying of larvicides.

He said that people should take precautions at dusk and dawn when dengue mosquitoes were usually most active. "At these times of the day, dengue mosquitoes are most likely to bite people. Due to government efforts, no dengue patient has been reported from Lahore hospitals during the last few weeks," he said.

On July 23, all government departments, including hospitals, had observed an anti-dengue day and held awareness walks.

Action urged against negligent officials

Cooperatives Department Secretary Shehryar Sultan said on Wednesday that government departments should take action against town officers, union council secretaries and officials of their departments who were not performing their dengue surveillance duties.

Addressing a meeting, he urged them to raise awareness about dengue surveillance activities. He said citizens should cooperate with dengue surveillance teams in eradicating dengue from the city. The secretary also ordered cleanliness drive in residential colonies and graveyards.

The secretary was told that larvae-eating fish had been released at 57 points in the city.

Assistant Commissioner Ali Shahzad 3,029 outdoor sites and 5,575 containers had been inspected. He said more than 20,143 indoor spots had been checked.

At another meeting, Health Department officials said two dengue fever cases had been reported from Nishtar Town. They said 90 plots had been cleaned by the Lahore Waste Management Company (LWMC).

Published in The Express Tribune, August 11th, 2016.
COMMENTS
Comments are moderated and generally will be posted if they are on-topic and not abusive.
For more information, please see our Comments FAQ