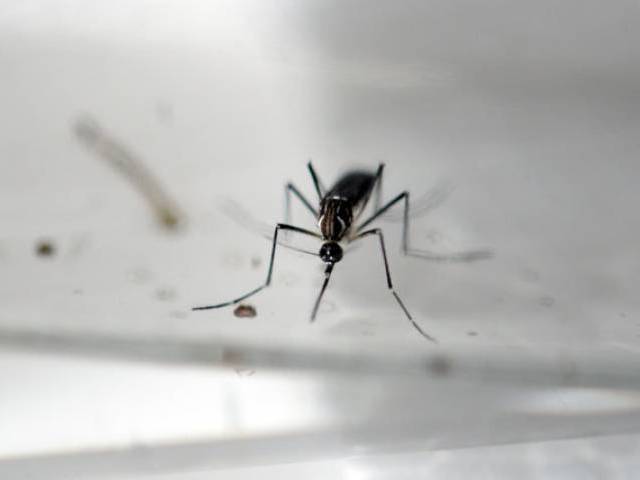 ---
MIAMI: A baby born with brain defects caused by the mosquito-borne Zika virus has died in Texas, marking the southern state's first Zika-related death, officials said Tuesday.

The mother had become infected with Zika while traveling in Latin America, and gave birth to the baby in Harris County near Houston, according to the state health department.

"The baby passed away shortly after birth and is the first Zika-related death reported in Texas," said a statement.

Zika bites: How to fight the virus

"Recent test results confirmed the baby's condition and link to Zika. The mother and baby are classified as travel-related cases, and there is no additional associated risk in Texas," it said.

In June, an elderly man in Utah became the first person to die of Zika in the mainland United States.

The US Centers for Disease Control and Prevention is only reporting limited information about Zika cases to protect patient privacy.

A CDC spokesman told AFP by email that the agency is aware of the news from Texas but offered no further details.

UK urges pregnant women to reconsider travel to Zika-hit Florida

The CDC says 15 infants have been born in the United States with Zika-related defects, and six pregnancy losses are associated with Zika infection.

Zika often causes no symptoms, but is particularly dangerous for pregnant women because it can lead to the birth defect microcephaly, in which infants are born with unusually small heads and deformed brains.

Texas has reported 97 cases of Zika, including two infants with microcephaly.

All these cases "are related to travel abroad to areas with active Zika transmission," said the statement.

Zika virus mosquitoes found in Pakistan: GOARN

Florida is so far the only US state to report that mosquitoes are actively transmitting the virus.

A total of 21 Zika cases in the Miami area are believed to be linked to mosquitoes carrying the virus in the Wynwood neighborhood.

Another 357 cases in Florida were brought in by people who were infected while traveling outside the United States.
COMMENTS
Comments are moderated and generally will be posted if they are on-topic and not abusive.
For more information, please see our Comments FAQ