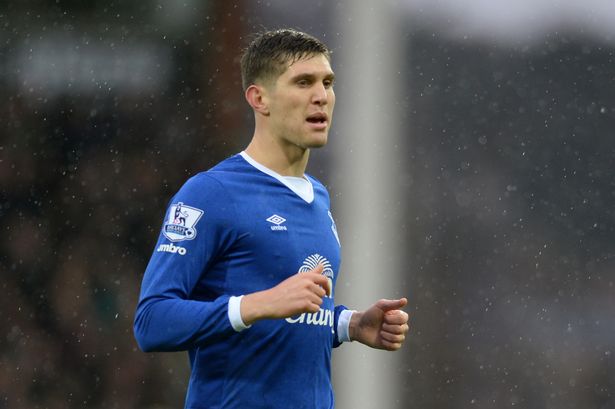 ---
LONDON: Manchester City have signed Everton's John Stones for £47.5million as the 22-year-old agreed to a six-year deal with Pep Guardiola's side, BBC Sport reported on Tuesday.

The England international has now become the second most expensive defender of all time.

Earlier, Stones was included in City's squad for a Champions League play-off against Steaua Bucharest on UEFA's official website.

City were required to submit their final list of players for the European tie before midnight on Tuesday and Stones was named as part of Pep Guardiola's squad even though his anticipated move to Eastlands is yet to be officially announced.

Brazilian teenage Garbriel Jesus signs for Man City

"We have checked with the club and the player is in the squad," a UEFA spokesperson told the Guardian on Tuesday.

"We received all of the squad lists from the clubs before midnight and submitted them to our website which is the standard procedure."

Everton thwarted Chelsea's persistent attempts to sign Stones last season and it is believed they told the 22-year-old he would be allowed to leave this year if they received a suitable bid.

Manchester City sign Leroy Sane from Schalke

City's initial £40 million offer was rejected by Everton but talks continued and the surprise news that Stones has been listed as the team's number 24 player on UEFA's website suggested the deal will finally go through soon.

City will play Romanian club Steaua Bucharest in the Champions League play-off round first leg on August 16. Their first Premier League fixture is at home to Sunderland on Saturday.
COMMENTS
Comments are moderated and generally will be posted if they are on-topic and not abusive.
For more information, please see our Comments FAQ