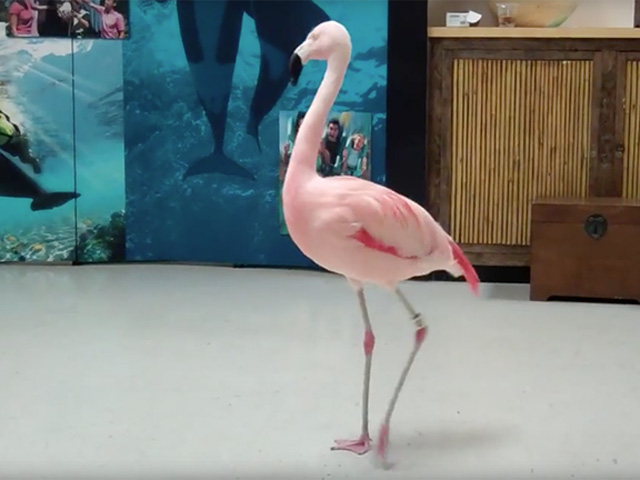 ---
A Chilean flamingo named Pinky which was known for its dancing was euthanized at a Florida theme park after being badly injured by a man who reached into its pen and threw it to the ground, Tampa police said on Wednesday.

Orlando resident Joseph Anthony Corrao, 45, was arrested and jailed on a felony animal cruelty charge in connection with the incident involving the bird, police said in a statement.




Corrao was visiting an animal viewing area at Busch Gardens in Tampa with his family Tuesday night when other park patrons saw him pick up Pinky and throw it to the ground, police said.

Doping for gold, Olympians ignore health risks

The 19-year-old animal suffered traumatic injuries and veterinarians decided to "humanely euthanise" it as a result, said park spokeswoman Karen Varga-Sinka.

Cannabis chef takes fine dining to new high

Police did not give a motive. Jail records did not list a lawyer for Corrao, who was being held on a $2,000 bond.

Videos previously posted online show Pinky twirling and tapping its webbed feet, a behavior the park said the flamingo loved to show off for guests.

Oozing dim sum buns delight diners in Hong Kong

"Pinky was a beloved member of the Busch Gardens Tampa Bay family and made many appearances on behalf of the park's conservation and education efforts," Varga-Sinka said. "She will be sorely missed."
COMMENTS (1)
Comments are moderated and generally will be posted if they are on-topic and not abusive.
For more information, please see our Comments FAQ