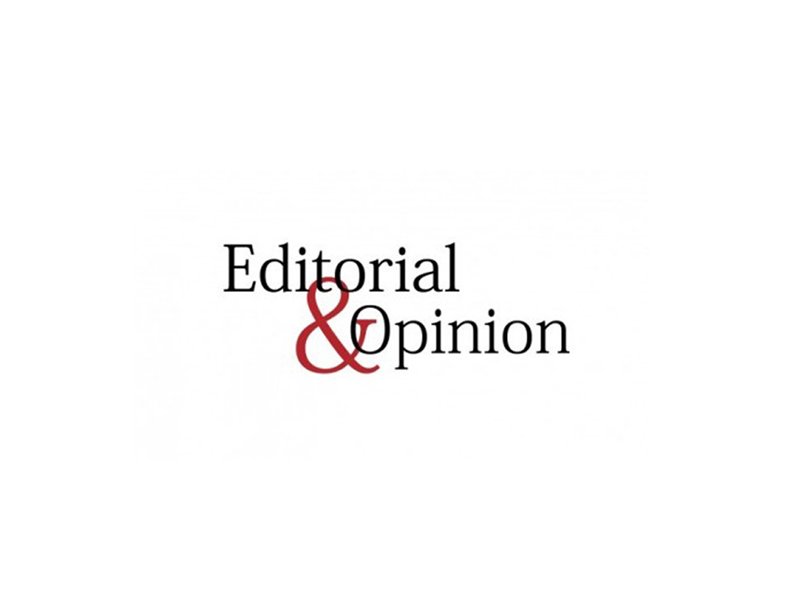 ---
One thing we do not value, as a people, is reflection. Always surrounded by others — our lives intimately enmeshed with those around us in a claustrophobic embrace that is by no means a universal norm across other societies — there is never any time, and more importantly, inclination, to think about who we were, or how we have come to be the people and the society we are today, and where we are headed. This holds true for our personal lives as well as for our collective national persona. The iconic image of Iqbal lost in thought seems utterly misplaced in the country he helped create.

But even for a people as averse to reflection as modern-day Pakistanis, there are times when one is forced to ponder over things and look back at all that has come to pass, sometimes in horror, at other times in delight. For me, personally, one such time is the annual pilgrimage to my ancestral village. This Eid I took my two young sons to meet their genealogically close, but culturally distant cousins in the wistful hope that the twain shall in deed continue to meet.

While the young ones ran around the green fields marvelling at the animals in the "zoo", I spent time in the ancestral graveyard. Neither morbidly inclined, nor particularly partial to opium of any variety — either of the kind consumed by individuals or the type prescribed for the masses — I find graveyards places where time stands still, allowing those still here to come together with the dear departed of a different time and age. The fourth dimension is nowhere as palpable as in an old-time graveyard. It really forces you to look back and reflect on the journey you and others before you have travelled.

After the journey down memory lane, it was time for the long arduous drive back to Lahore. I do believe that one thing which unites us as a nation is our startling disregard for the rules and dangers of traffic. That road rage is not a much bigger problem in this country is a testament to our penchant for punishment and abuse at the hands of our fellow men — a fact noted all too well by our political and bureaucratic rulers.

But I digress, if only slightly. Actually, a funny thing happened on the way. With the young dead-tired and asleep, I dipped deep into the box full of scratched CDs and, somehow, ended up putting on a CD of Mian Mohammad Baksh's classic Saiful Malook.

Arguably the most famous collection of Punjabi poetry after Heer Ranjha, Sufi saint Mian Mohammad Bakhsh's epic poem is commonly known, after the main protagonist, as Saiful Malook but its formal title is Safarul Ishq (Journey of Love). It chronicles the journey of Egyptian prince Saiful Malook to win the heart of fairy princess Badarul Jamal. More than just another romantic tale, it is the Sufi wisdom dispersed throughout the book which has sustained the work's popularity among the masses in Punjab and Kashmir, with hundreds of couplets from the poem being used as proverbs.

What moved me most as I sped away from the land my elders and their contemporaries retrieved from the clutches of desert many scores of years ago, were Saiful Malook passages about the impermanence of all that surrounds us. My ancestors were poor people who came down from the green and rocky cradle of an ancient civilisation to try their luck amidst the desolate sand dunes of southern Punjab and they literally rolled back the desert with bare hands. They were tough men and women imbued with that frontier spirit who felt that they could take on anything nature could throw at them.

They are long gone now and when they went, they took nothing with them except perhaps the occasional prayer or two of the generations that would follow. Now they are nothing more than an invisible wrinkle on the immensity of time. Having personally experienced the gradual but inevitable loss of so many people and things one valued so much — parents, youth, the company of friends who were once so dear — I was particularly struck by the Saiful Malook lines: "Sada na baghe bul bul bolay, sada na mauj baharan, Sada na maa pay, husn, jawani, sada na sohbat yaraan." Time sweeps all that lies before it; here today, gone tomorrow.

If material possessions are so impermanent and worldly glory so fleeting, then why this all-pervasive materialistic greed which has come to define our society? So smug we sit in our self-presumed importance and false honour; time is going to render all possessions and powers meaningless in the end. Perhaps because we never stop and think, take a moment to quietly reflect, we remain oblivious to the futility and duplicity of it all, hurtling at breakneck speed down rat-race alley.

Speaking of duplicity, take the recent murder of Qandeel Baloch in the name of 'family honour'. Point to ponder: how often do families murder their offspring because he has become a thief, robber, murderer, or looted billions from the public exchequer? Why do none of these evil deeds dishonour a family but 'deviant' sexual behaviour compromises their honour so much that it necessitates killing their closest relatives? And if risque behaviour, or even 'having illicit sex', is worse than being a robber or murderer, then why do families not kill their adulterous or fornicating men? These and other questions require genuine introspection. Perhaps what we need is a day of national reflection — a reality check to see where we stand as a nation and how to transform its values. It's time for soul-searching: it's time to think!

Published in The Express Tribune, August 5th, 2016.

Like Opinion & Editorial on Facebook, follow @ETOpEd on Twitter to receive all updates on all our daily pieces.
COMMENTS (4)
Comments are moderated and generally will be posted if they are on-topic and not abusive.
For more information, please see our Comments FAQ