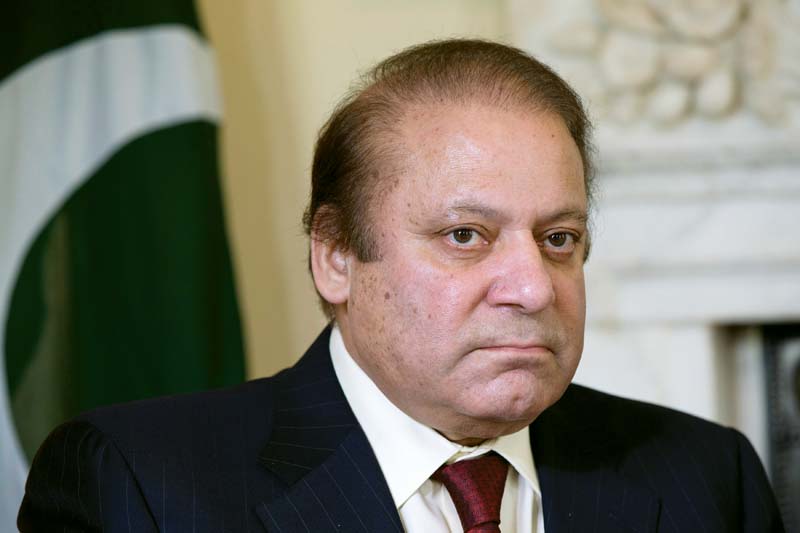 ---
ISLAMABAD: Prime Minister Nawaz Sharif on Tuesday directed officials in Islamabad and Riyadh to help over 8,000 Pakistani workers who have been stranded in Saudi Arabia after the plunge in oil prices triggered massive construction layoffs.

"We stand by our hardworking workers who are away from their homeland to earn a living for their families. They are our strength and pride. We will help them out in all possible ways," Nawaz was quoted as saying in a statement issued by the PM House.

Around 8,520 Pakistani migrant workers employed by two Saudi companies Saad Trading and Contracting Company in Al Khobar and the Saudi Oger limited  in Dammam have not been paid nor have received their end-of-service benefits for at least two months with resident permits of many workers not renewed by the firms.

Most of these workers are in a fix since they do not have enough money to travel home, nor can they legally stay in Saudi Arabia because of which most are confined to company-owned camps in different parts of the kingdom.

Sources in the PM Secretariat told The Express Tribune that Nawaz has directed his Special Assistant on Foreign Affairs Tariq Fatemi and Foreign Secretary Aizaz Ahmed Chaudhry on Tuesday to instruct the Embassy in Riyadh to help the Pakistani workers in distress and take all possible steps to resolve their issues urgently after a briefing on the matter.

In this regards, the foreign ministry said it has allocated Rs2.78 million from the PCW&E fund to provide relief to the stranded workers.

Meanwhile, Pakistan's Ambassador to Saudi Arabia Manzoorul Haq has been assigned as the focal person to take up the issue with Saudi authorities and managements of the two companies, sources said.

In a separate detailed statement, the foreign ministry said the matter has been raised with Saudi officials and the companies who are employing the stranded Pakistanis while the prime minister has also been briefed about the matter.

It added that teams from Pakistan's Embassy have also visited the camps in Riyadh, Dammam, and Jeddah, where some of the workers are staying and provided them with food. Pakistanis are also living at camps in Taif, Makkah and Al Khobar.

"The companies do not refuse the claims of their employees but they have not been able to pay their dues for several months," the Foreign Office said.

They added that the embassy has set up special centres and a fund to provide aid, food, medicine and shelter. "The Saudi king has issued a decree for urgent payment of dues to the workers by Saudi Oger Company and resolve the situation," the Foreign Office said.

It added that the company would provide air tickets and renew resident permits for those workers who wish to return to Pakistan or transfer iqamas (residency permits) for those who wish to stay.

However, the ministry said that most workers wanted their money before leaving the companies. "In the given circumstances, most of the workers want to leave these companies but only after settling their dues."

Saudi Arabia is the top international destination for Pakistani migrant workers with as many as 4.3 million working there. It is no surprise that the kingdom is the single largest source of remittances for the country with workers sending back $5.9 billion from July 2015-June2016. According to the State Bank of Pakistan, remittances in June 2016 rose to $582.84 million, up from $536.68 million the year before.

Pakistanis migrant workers are not the only ones stranded in Saudi Arabia without pay or their permits being renewed. Around 20,000 Filipinos and 10,000 Indian migrant workers were also stranded in the kingdom with some forced to beg or sift through garbage to survive.

Published in The Express Tribune, August 3rd, 2016.
COMMENTS
Comments are moderated and generally will be posted if they are on-topic and not abusive.
For more information, please see our Comments FAQ