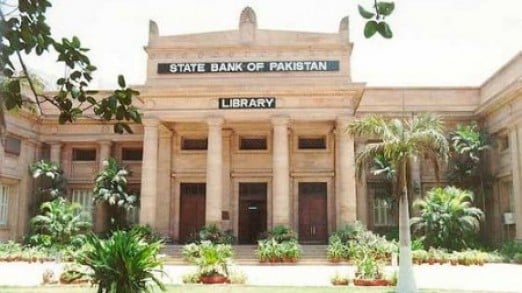 ---
ISLAMABAD: A Senate panel unanimously approved amendments to banking laws, empowering the State Bank of Pakistan (SBP) to take over the troubled banks and ask the "unfit shareholders" to sell their shares within a stipulated time.

Just two days ago, the Senate Standing Committee on Finance and Revenue had refused to give such discretionary powers to the SBP. The committee finally approved the amending act after including a provision that the SBP would give a hearing with the bank or the person before taking action.

"The act gives the SBP powers to preempt a situation where banks or banking companies are becoming unsound and the whole object is to strengthen powers of the regulator to protect over 90 per cent stakeholders of the banks, who are depositors," says Barrister M. Haidermota. Under the new law, the SBP can ask the bank at any time to inject more capital. Governor SBP Syed Salim Raza said such capital injections would be over and above minimum paid-up capital requirement.

"If the loan profile of a bank massively increases in a year, we will definitely ask the bank to increase its capital," said Raza. Further, if the SBP finds out that a shareholder is holding five per cent or more shares of a banking company without its prior permission and this ownership is detrimental to the bank's interests, the regulator can ask the shareholder to sell the shares to someone else.

Any person who has been declared guilty by any regulatory body will not be considered fit for buying a banking company's shares, said a senior official of the central bank. However, the regulator will be under a duty to act in a "reasonable, fair and just" manner. But former finance minister Senator Ishaq Dar is opposed to this idea.

He argues that forcing a company to divest its shares is a power available with the SECP only. "In the existing law, even the Securities and Exchange Commission of Pakistan cannot exercise these powers without the permission of a high court. You need to reconcile the mandate of the SECP with that of the SBP." Approval of the Banking Companies Amendment Act 2010 will be very welcome for the federal government, coming as it does just a week before the IMF's Executive Board meeting on May 14.

At the meeting, the IMF is to consider Islamabad's request for approval of the fifth tranche of $ 1.2 billion. The IMF has asked the federal government for more operational independence for the SBP.
COMMENTS
Comments are moderated and generally will be posted if they are on-topic and not abusive.
For more information, please see our Comments FAQ